Tag:GS2 || International Relations || India & Rest of the World || Latin America
Why in news?
One of Latin America's most prosperous and politically stable countries is being rocked by protests and looting amid a reckoning over inequality.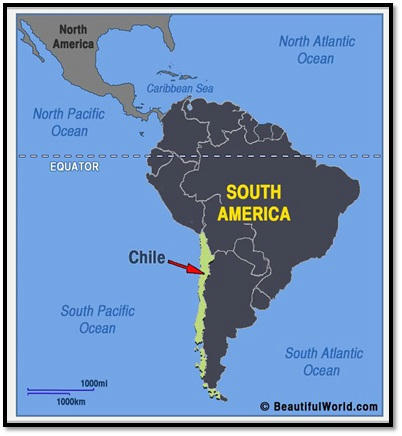 Details :
Over the weekend, a wave of protests in Chile set off by an increase in subway fares deteriorated into widespread looting, vandalism and arson.
President Sebastián Piñera declared a state of emergency, imposed curfews and ordered the armed forces to restore order — measures that were jarring for Chileans who lived through a repressive period of military rule in the 1970s and 1980s.
The scenes of mob violence were striking in a country that has long been regarded as an exemplar of economic and political stability in a turbulent region.
How did this start?
A modest subway fare increase that started on Oct. 6 led high school students to jump turnstiles at metro stations in Santiago, the capital, earlier this month.
They promoted it as an act of civil disobedience using the hashtag #EvasionMasiva, or "Mass Evasion," on social media.
If the economy is growing, why are Chileans mad?
Chile's economy has been rattled this year by global trade tensions, a fall in the price of copper (its main export), and rising oil prices. But it has grown at a reasonably healthy rate and is in far better shape than the economies of some of its neighbors.
What To Look Forward?
As ordained by Chile's dictatorship-era constitution, the state of emergency will apply to Santiago and can last for 15 days. It grants the government additional powers to restrict citizens' freedom of movement and their right to assembly.
The latest protests follow grievances over the cost of living, specifically of healthcare, education and public services. Anger has also been directed at the Carabineros national police force, whose heavy-handed repression of protests has come under the spotlight.
Once one of the country's most respected institutions, its reputation has been eroded by corruption scandals and a reputation for brutality.
Make Notes