Tag:GS2 || International Relations || India & Rest of the World|| West Asia
Why in news?
Ecuador, a South American country, announced to leave Organization of the Petroleum Exporting Countries (OPEC) in 2020.
The government of Ecuador decided to leave the 14-nation group due to financial problems in the country.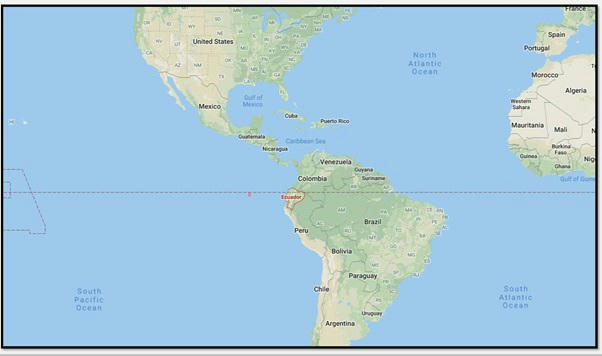 The Reasons :
Ecuador produces about 545,000 barrels per day (bpd) of crude, but is struggling with tight liquidity because of a wide fiscal deficit and hefty foreign debt.
It reached a $4.2 billion deal with the International Monetary Fund in February which allowed it to receive an immediate disbursement of $652 million and opened the door for an additional $6 billion in loans.
OPEC, Russia and other producers have since Jan. 1 implemented a deal to cut output by 1.2 million bpd.
About OPEC:
The Organization of the Petroleum Exporting Countries (OPEC) is a group of oil-producing nations that was first established in Baghdad, Iraq, in 1961.
OPEC is one of the most powerful international organizations in the world and was a major player in the shift towards state control over natural resources.
Membership: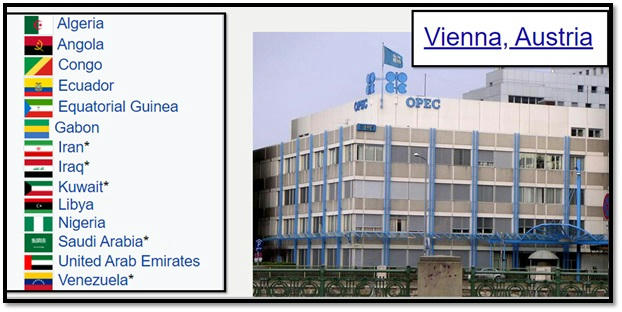 The OPEC Statute distinguishes between the Founder Members and Full Members – those countries whose applications for membership have been accepted by the Conference.
The Statute stipulates that "any country with a substantial net export of crude petroleum, which has fundamentally similar interests to those of Member Countries, may become a Full Member of the Organization, if accepted by a majority of three-fourths of Full Members, including the concurring votes of all Founder Members."
The Statute further provides for Associate Members which are those countries that do not qualify for full membership, but are nevertheless admitted under such special conditions as may be prescribed by the Conference.
Currently, the Organization has a total of 15 Member Countries. The current OPEC members are the following: Algeria, Angola, Ecuador, Equatorial Guinea, Gabon, Iran, Iraq, Kuwait, Libya, Nigeria, Qatar, the Republic of the Congo, Saudi Arabia, United Arab Emirates, and Venezuela.
Indonesiais a former member, and Qatar will no longer be the member of OPEC starting on 1 January 2019.
Make Notes