Tag:GS-2 ||International Relations|| Global Justice||Human Rights
Why in news?
Recently the United Nations High Commissioner for Refugees (UNHCR) has awarded Azizbek Ashrov, a lawyer by profession with the UNHRC Nansen Refugee Award 2019.
Azizbek Ashrov's work has supported the efforts of the Kyrgyz Republic in becoming the first country in the world to end statelessness.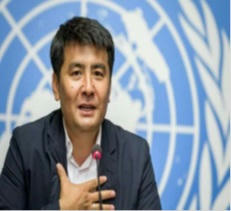 Background
Established in 1954, UNHCR Nansen Refugee Award is awarded annually by the United Nations High Commissioner for Refugees (UNHCR) to an individual, group, or organization in recognition of outstanding service to the cause of refugees, displaced or stateless people.
The award is named after Norwegian polar explorer, statesman and Nobel Peace Prize laureate Fridtjof Nansen.
He was appointed as 1921 as High Commissioner in league of Nations for Refugees.
In 1922, he was awarded Nobel Peace Prize.
UNHCR's Nansen Refugee Award consists of a commemorative medal, the Nansen Medal, and a US$ 150,000 monetary prize.
The money is donated by the governments of Norway and Switzerland.
It is to begin a project in consultation with UNHCR to assist the forcibly displaced.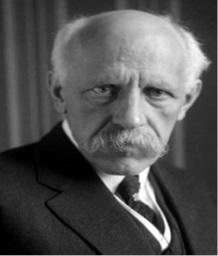 Azizbek Ashrov's contribution
Through his organization Ferghana Valley Lawyers without Borders (FVLWB), he has helped well over 10,000 people to gain Kyrgyz nationality after they became stateless following the dissolution of the Soviet Union.
Among them, some 2,000 children will now have the right to an education and a future with the freedom to travel, marry and work.
Statelessness affects millions of people worldwide, depriving them of legal rights or basic services and leaving them politically and economically marginalized, discriminated against and particularly vulnerable to exploitation and abuse.
 Nansen Refugee Award Regional Winners -2019
The regional winners for Africa, the Americas, Asia, Europe, and the Middle East were short-listed from more than 200 nominees.
Middle East – Abeer Khreisha: A community volunteer in Jordan, known as 'the mother of Syrians 'for her work helping refugees.
Africa – Evariste Mfaume: The founder of NGO Solidarité des Voluntaries pour l'Humanité in the Democratic Republic of the Congo, who champions the rights of Congolese people displaced by conflict and also refugees and their host communities.
Americas – Bianka Rodriguez from El Salvador: A young Trans woman and executive director of NGO COMCAVIS TRANS, who advocates for the rights of forcibly displaced LGBTI people in the country.
Asia – Alberto Cairo: A physiotherapist in Afghanistan and head of the International Committee of the Red Cross orthopedic program, who has dedicated almost 30 years of his life to providing prosthetic limbs and helping find jobs for injured Afghans.
Europe – Humanitarian Corridors: A ground-breaking cross-border initiative established with the Italian Government in 2015 to enable particularly vulnerable refugees to start a new life in safety in Italy.
 References
Make Notes