Tag:GS2 || International relations || International organisation || NAM
Why in news?
Vice-President Venkaiah Naidu will represent India at the 18th Non-Aligned Movement summit.
Theme: 'Upholding the Bandung Principles to ensure concerted and adequate response to the challenges of contemporary world'.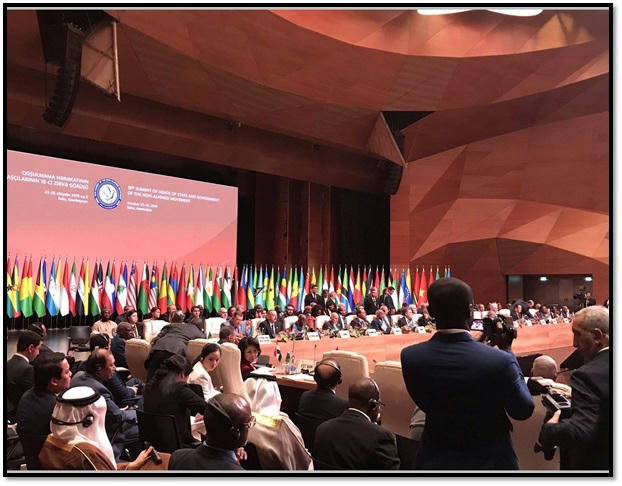 About NAM:
Founded in 1961 in Belgrade.
It was created by the heads of Yugoslavia, India, Egypt, Ghana and Indonesia.
The Non-Aligned Movement was formed during the Cold War as an organization of States that did not seek to formally align themselves with either the United States or the Soviet Union, but sought to remain independent or neutral.
The movement represented the interests and priorities of developing countries. The Movement has its origin in the Asia-Africa Conference held in Bandung, Indonesia in 1955.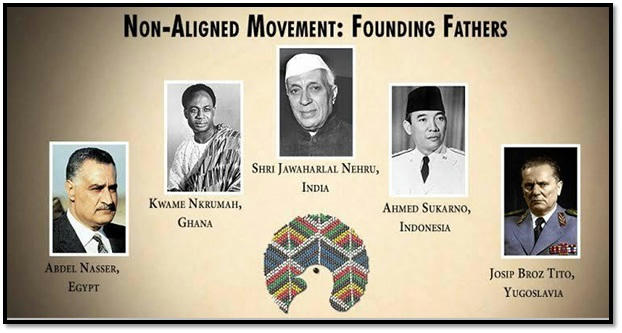 Key features of the NAM policy:
The policy of non-alignment was based on the five principles of Panchasheel, which directed international conduct. These principles which were envisaged and formulated in 1954, were mutual respect for each other's territorial integrity and sovereignty; non interference in each other's military and internal affairs; mutual non aggression; equality and mutual benefit and finally, peaceful coexistence and economic cooperation
The policy of non-alignment meant the acceptance of the inevitability of war but on the conviction that it could be avoided.
The non-aligned movement emerged from India's initiative for formulating an independent foreign policy.
This independent foreign policy was based on a solid moral and sound political foundation.
The non-alignment was a strategy designed to maximise newly independent India's gainsfrom the world system. Nonalignment did not mean to choose to become a hermit kingdom.
How has NAM benefited India?
NAM played an important role during the Cold War years in furthering many of the causes that India advocated: Decolonisation, end to apartheid, global nuclear disarmament, ushering in of new international economic and information orders.
NAM enabled India and many newly born countries in 1950's and 1960's their sovereignty and alleviated the fears of neo-colonialism.
Soft-Power Leadership : NAM made India a leader for many countries who didn't want to ally with the then global powers USA or USSR. India became a soft-power leader which still holds good till date.
Balanced friendship: India's non-alignment gave her the opportunity to get the best of both the global superpowers of the time in terms of aid, military support etc. This was in line with her objectives of national development.
Why NAM's authority is said to be slowly eroding?
The end of cold war lead to unipolar world and now tending towards multi-polarity. The NAM is now reached irrelevance.
NAM could not push for reforms in the global bodies like UN, IMF, WTO.
Inability to find solution to the West-Asian crisis. Withdrawal of one of the founder members- Egypt, after the Arab Spring.
Most of the members are economically weak; hence they have no say in world politics or economy.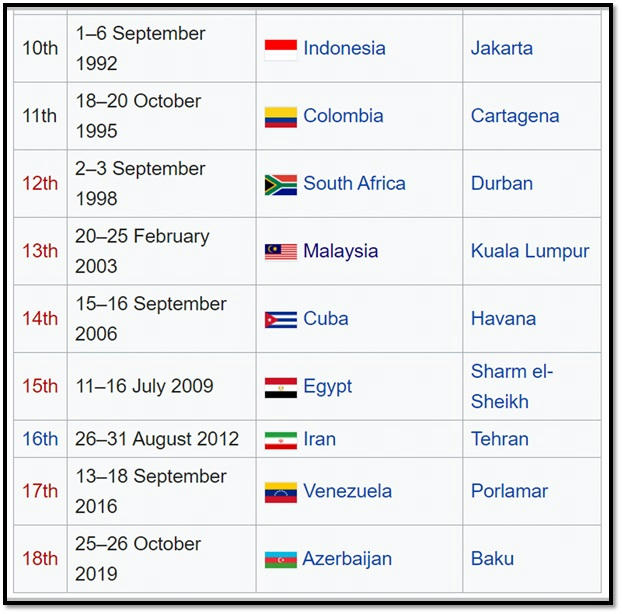 Way Forward :
NAM as a concept can never be irrelevant, principally it provides a strong base to foreign policy of its members.
It should be seen as "Strategic Autonomy", which is the need of the hour of today's world. The principles of NAM still can guide the nations towards it.
NAM is a platform where India can assert its soft power and provide an active leadership and by being a torchbearer for smaller countries at multilateral platforms.
Make Notes