Other Aspects of Governance
Multipurpose National Identity Card
Tag:GS 2 || Governance & Social Justice || Other Aspects of Governance   || Good Governance
Why in News?
Union Home minister recently pitched voice for the need of the Multipurpose National Identity Card.
Context
The upcoming 2021 census will adapt digital method of data collecting. HM said that this data can be utilized to create a Single Card which can be used to access various Government Schemes and other utilities.
Background
It was first suggested in 2001 by a report on the "Reforming National Security System" given by an Empowered Group of Ministers (EGOM).
This report was given in a response to a Kargil review committee led by K Subramanyam.
The report suggested that
Every citizen must be provided with a multi-purpose id card in order to curb the illegal migration.
Compulsory registration of both citizens and non citizens this is also to detect the illegal migrants.
Creating the National Register of Citizens.
Work permit scheme for the foreigners.
Present Scenario
Government's proposal for MPNIDC
Government wants link various database like PAN card, voter ID, Aadhar to it.
It act as single point of access, HM said that it will prevent the duplication of the documents.
Technological advancement, which makes it easy to merge all the database into one card and make it user friendly.
Concerns
Privacy is the major concern, Clubbing of all database in a single card may act as threat to the citizens privacy.
Government may use the data for surveillances or may allow any private entity to do so. There are no stringent laws in India as far as data protection is concerned.
The feasibility is the other concerns. Huge population, Cultural and social Diversity are challenges.
National Population Register (NPR)
It is the process of recording the biometric and family tree details of the Indian citizens. It will be conducted in September 2020.
The Resident means a person who has resided in a particular area for a period of Six month or more.
The objective of the NPR is to create a comprehensive identity database of every usual resident in the country. The database would contain demographic as well as biometric particulars.
It is different from the Decennial census and National Register of Citizens (NRC).
Earlier it was exercised in two phases in 2010 and 2015.
National Intelligence Grid ( NATGRID)
It is the integrated intelligence grid connecting databases of core security agencies of government to collect comprehensive patterns of intelligence that can be readily accessed by intelligence agencies. It was established after the 26/11 Mumbai attack.
The data sources includes records related to the immigration entry and exit, financial transactions. Data can be accessed by 10 agencies of government including Intelligence Bureau(IB) and Research and Analysis Wing( RAW )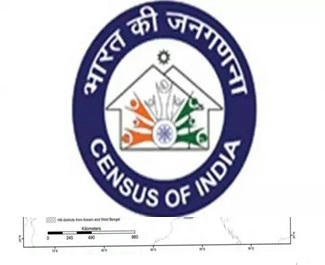 Make Notes