Tag:GS 1|| Geography||Indian Physical Geography||Monsoon
Why in news?
This year's monsoon behavior has left experts in confounded. It started with a massive deficit of 33% in June but July-August witnessed heavy rainfall leading to severe flooding in many regions of the country.
There is delay in the withdrawal of the South West Monsoon.
The Unusual Monsoon
IMD has recorded more than 560 extreme rainfall events this year. (Last year it was 321)
More than 12 cm rainfall within a 24-hour period is classified as very heavy rainfall while rainfall in excess of 25 cm within 24 hours is categorized as extremely heavy (IMD classification)
September month has seen unusually high rainfall this year as it received 259.3 mm (Last year it was 170.2 mm)
September marks the beginning of the withdrawal of the south west monsoon. This year, however, withdrawal has seen a record delay. So far, the longest delay happened in 1961 when the withdrawal started on October 1. This year, IMD said, the withdrawal is likely to begin only after October 10.
Possible Reasons
Scientists quest for the answer to this puzzling behavior of the Monsoon lead them to Indian Ocean and the Phenomenon called Indian Ocean Dipole (IOD)
IOD is the measure of the difference in the sea-surface temperature of Western Indian Ocean and Eastern Indian Ocean.
Like Elnino Southern Oscillation (ENSO) in Pacific, IOD also affects the weather events. IODs impact is less compared to ENSO as Indian Ocean is shallower and smaller than Pacific.
If the western part of the Indian ocean (Arabian sea) is warmer than the eastern part then it is called as Positive IOD. For opposite condition it is called Negative IOD.
Positive IOD is believed to good for the Monsoon i.e it enhances the monsoon rainfall slightly And negative IOD suppress the monsoon rainfall. This year's IOD is one of the strongest in the record
Further, Experts describe this in relation with the movement of the Inter Tropical Convergent Zone (ITCZ)
During the monsoon season, this ITCZ is located over the Indian subcontinent. By September, as the temperature begins to go down, the ITCZ starts moving southwards of the Indian landmass, towards the equator, and further into the southern hemisphere. This year, this process has not yet started and as a result it delayed the treating of the Monsoon.
Additional  Info
Elnino Southern Oscillation (ENSO): When the tropical eastern south Pacific Ocean experiences high pressure, the tropical eastern Indian Ocean experiences low pressure. But in certain years, there is a reversal in the pressure conditions and the eastern Pacific has lower pressure in comparison to the eastern Indian Ocean. This periodic change in pressure is known as Southern Oscillation (SO) and Elnino  is connected with these pressure changes and together this phenomenon is called as Elnino Southern Oscillation (ENSO).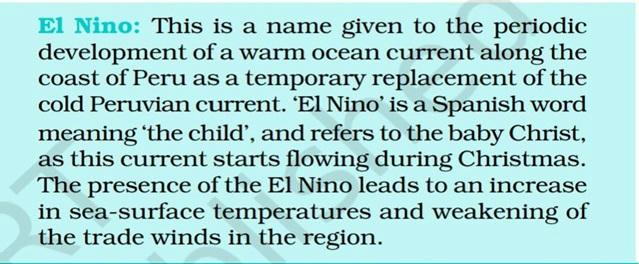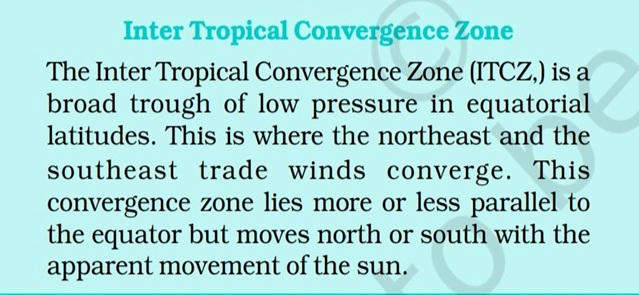 Make Notes