Tag:GS 2|| International Relations|| India & it's Neighbours|| China
Why in News?
The second informal summit between leaders of India and China was held from11-12 October 2019, in the coastal town of Mamallapuram, south of Chennai.
Among the decisions taken at the Wuhan Summit held in April last year was to hold more such summits, aimed at ensuring "higher levels of strategic communications."
What is an 'Informal Summit'?
Informal Summits act as supplementary exchanges to annual Summits and other formal exchanges (G20, BRICS).
Allow for "direct, free and candid exchange of views" between countries, something that may not be possible to do through formal meetings that are agenda-driven, where specific issues are discussed, and outcomes are more concretely defined.
They are impromptu in the sense that they take place when a need for them is perceived by the concerned nations
PM Narendra Modi and Chinese President Xi Jinping held their first Informal Summit in Wuhan on April 27-28, 2018, to exchange views on overarching issues of bilateral and global importance.
Result of Wuhan
The Wuhan Summit achieved a "re-set" of the Sino-Indian relationship after the two-month-long border standoff at the India-China-Bhutan Trijunction in Doklam.
Significantly, at Wuhan, the two leaders decided to give "strategic guidance" to their military, so that issues did not escalate as in the case of the Doklam standoff.
 Why is the location of the meet significant?
Mamallapuram is symbolic of India's 'soft power'.
Mamallapuram was an important town of the erstwhile Pallava dynasty.
It is renowned for its architecture, widely admired across the world and has ancient links with China.
ThePallava dynasty was an Indian dynasty that existed from 275 CE to 897 CE, ruling a portion of southern India.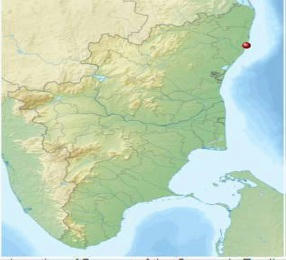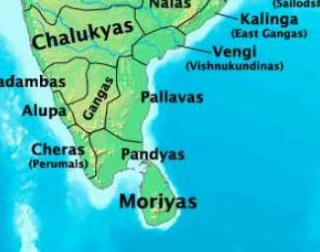 The History of this port town
Mamallapuram or Mahabalipuram (old name).
Named after Narasimhavarman I(630–668 AD) who was known as Mamallan, the "great wrestler" or "great warrior"
It was a major port city by the 7th century within The Pallava kingdom.
Along with economic prosperity, it became a center of a group of battle monuments carved out of rock.
Declared UNESCO World Heritage site in 1984
40 ancient monuments and Hindu temples
Important Monuments
Pancha Rathas (Five Chariots) –They are not assembled –each of these is carved from one single large piece of stone.
Descent of the Ganga (Arjun's penance)
Shore Temple
Krishna's butterball
The Chinese connection
The mighty Pallavas had a thriving trade relationship with China and had even sent envoys there during their rule.
Mamallapuram was the crucial port that established the first cultural relations of India with South East Asia and China.
Evidence indicating possible travel of Buddhism to China from India via the ancient port.
Chinese monk Hiuen Tsang visited Kanchipuram and Mamallapuram in the 7thCentury AD.
The earliest recorded security pact between China and India (in the early 8th century) involved a Pallava king (Rajasthan, or Narasimha Varma II), from whom the Chinese sought help to counter Tibet, which had by then emerged as a strong power posing a threat to China.
Chinese text the "Han annals" written by Han Shu in 1st century CE has a reference to contacts with the Tamil country. It refers to Kanchipuram as "Huang-Che" and Chinese kings had sent presents to the then ruler of Kanchipuram.
Celadon ware (pottery) of the first, second century (Common Era, about 2000 years ago) recovered on the eastern coast of Tamil Nadu gives us a clue to Chinese maritime activities.
Chinese coins dating to the same period were also found in Tamil Nadu, he said, adding they showed the ancient trade links to the dragon country.
The ancient Tamil work "Pattinapalai," a post-Sangam period work, cites the anchorage of a Chinese ship on the eastern coast of ancient Tamil Nadu.
Expectation from this informal summit
Informal summits have their use as trust-building exercises.
It has to be acknowledged, however, that since the Wuhan Summit, little has changed as far as India-China relations are concerned.
Doklam and the disputed border (LAC) between the two countries remains an issue of concern.
 Way forward
The current meeting and upcoming meeting should be taken as an opportunity to "push forward the realization of better and faster development of bilateral relations at a new starting point".
 Mains model question
What are the major areas of contention between India and China? What is the scope of these informal summits to be successful in resolving the contentions between the two countries?
 References
Make Notes