Tag:GS3 || Economy || Infrastructure || Drinking water and sanitation
Why in news?
Speaking in Gujarat on the 150th birth anniversary of Mahatma Gandhi, Prime Minister Narendra Modi declared India "open defecation-free".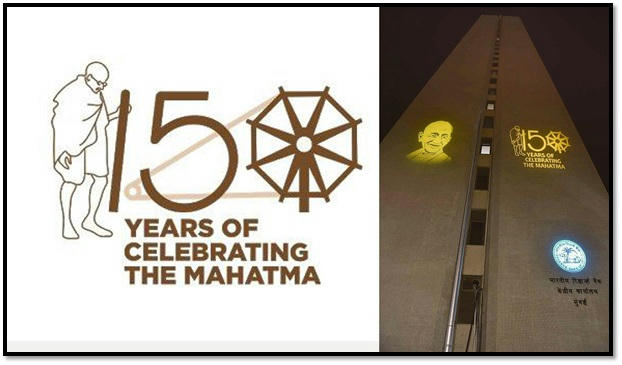 What is the government claim?
October 2, 2019, besides being Mahatma Gandhi's 150th birth anniversary, is the fifth, and perhaps final, the anniversary of the Swachh Bharat Mission.
The Swachh Bharat Mission website claims with some documents that the country has achieved 100% coverage of latrine ownership.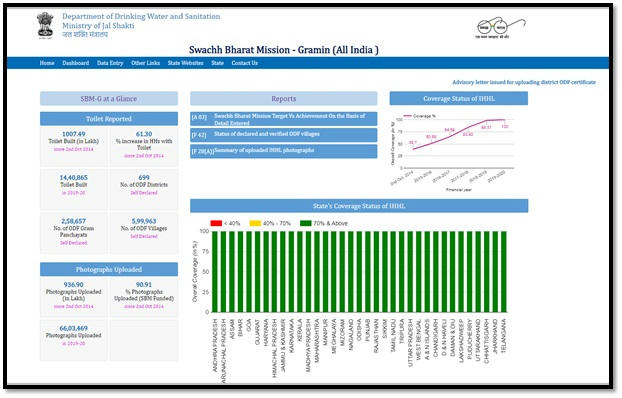 What is the true state?
Between 2014 and the end of 2018, latrine ownership in a survey area in Bihar, U.P., Rajasthan and M.P. had increased by 34 percentage points.
Yet, even in states that had already been declared open defecation-free, the actual coverage was far below 100%.
The percentage of people defecating in the open declined by 26 percentage points.
However, close to half still reported being open defecating.
More worryingly, the programme barely managed to bring any change in the behaviour of latrine owners.
Like in 2014, about a quarter of people who own a functional latrine continued to defecate in the open.
Overall, the survey found that 44% of people in these 4 States defecated in the open.
 What About Second Level Verification?
According to the SBM guidelines, second-level of verification should be carried out within six months of first-level verification. This is key to ensure that villages do not fall out of ODF status.
But only 24% of villages in India have undergone second-level verification. There are 10 states where not a single village has performed the second-level of verification.
Sanitation coverage in the rural areas of the country, which was 38.7 per cent on October 2, 2014, has been increased to more than 98 per cent, the government has said.
However, problems remain in some areas. Lack of running water, poor maintenance and slow behaviour change are hampering the programme.
About Swachh Bharat Mission :
Run by the Government of India, the mission aims to achieve an "open-defecation free" (ODF) India by 2 October 2019, the 150th anniversary of the birth of Mahatma Gandhi, by constructing 100 million toilets in rural India at a projected cost of ₹1.96 lakh crore (US$28 billion).
Way forward :
With unrealistic targets pushed down from the top, the sanitation policy under the Swachh Bharat Mission had been a coercive one.
The real need now is a 'non-coercive sanitation policy' that will address the remaining who openly defecate.
Make Notes