Tag: GS2 || International relations || India and rest of the world || West Asia
Why in news?
Indian embassy in Ankara has asked the Indian tourists to exercise the utmost caution while travelling to Turkey.
A Tectonic Shift In India's Foreign Policy :
For the first time in decades, India is using its economic might and huge market as a tool in foreign policy.
India To Hit Turkey's Tourism Sector :
It should be noted that this year Turkey recorded a 56 per cent growth in Indian tourist traffic this year.
Turkey's tourism industry expected to receive around 2.5 lakh tourists from India by the end of 2019. It remains to be seen what impact the advisory would have on this figure.
India's Defence Exports To Turkey :
India is now also cutting down its defence exports to Turkey which includes equipment like explosives and detonators.
The report claimed that export authorisation for sensitive military equipment is being withheld over Erdogan's Kashmir statements and concerns of heightening Turkey-Pakistan Bonhomie.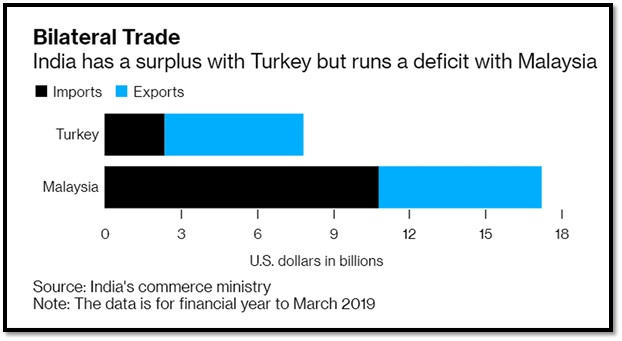 Make Notes