Tag:GS2 || International relations || India and its neighbours || Pakistan
Why in news?
The UK high court has ruled in favour of India and the titular 8th Nizam of Hyderabad and his younger brother in a case they had been fighting against Pakistan relating to who has the rights to £35m (Rs 306 crore) stashed away in a British bank account since Partition.
What is the dispute all about?
On September 20, 1948, a corpus of £1 million and one guinea had been transferred by the 7th Nizam of Hyderabad's finance minister, Nawab Moin Nawaz Jung, from a government bank account to another in London held by Pakistan's then high commissioner to the UK, Habib Ibrahim Rahimtoola.
This was during the Indian annexation of the princely state of Hyderabad.
The grandson of the 7th Nizam, Turkey-based Mukkaram Jah, and his younger brother Muffakham Jah have laid claim to the fund, saying it had been gifted to them in a trust set up by their grandfather on April 24, 1963.
The Pakistan government, on the other hand, says it was a payment made by the erstwhile princely state to Pakistan for arming Hyderabad when it was about to be invaded by India.
On July 8, 1954, the 7th Nizam together with the state of Hyderabad issued a writ before the UK high court against Pakistan and Rahimtoola, asking for the £1 million to be returned to them.
On July 19, 1955, Rahimtoola got the writ set aside on the premise that the English courts were interfering with Pakistan's sovereign immunity.
The money has stayed frozen in a British bank account ever since and grown to £35 million in the span of seven decades.
Pakistan's arguments:
Referred to as the Arms for Money Argument, these funds were transferred to compensate/reimburse/indemnify Pakistan for assistance provided in procuring/facilitating the supply and/or transportation of weapons.
The funds were transferred in order to keep them out of the hands of India, referred to by the judge as the Safeguarding Argument.
The facts of this case were such as to render it non-justiciable because the original transfer was governmental in nature and that India's annexation of Hyderabad in 1948 was an unlawful act, which tainted India and Nizam VIII's claim.
What did the court say?
The fund was held by Pakistan through her high commissioner in the UK on trust for Nizam VII and his successors in title. The fund was not held by Rahimtoola personally, nor did either Pakistan or Rahimtoola have any beneficial interest in the fund.
Operation Polo :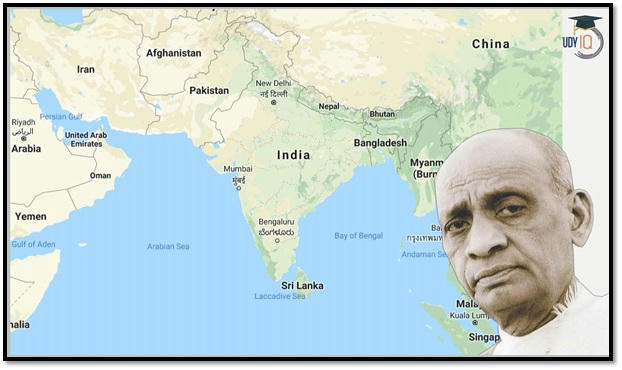 Operation Polo is the code name of the Hyderabad "police action" in September 1948, by the newly independent India against the Hyderabad State.
After the integration, the Nizam was retained as the head of state in the same manner as the other princes who acceded to India.
Make Notes