Tag:GS2 || International Relations || India & Rest of the World || West Asia
Why in news?
On October 27, 2019, USA president Donald Trump announced that the Islamic State leader Abu Bakr al-Baghdadi died in a raid conducted by US special forces in north western Syria.
According to the announcement, Baghdadi killed himself by detonating a suicide vest. He died running into a dead-end tunnel. He ignited the vest killing himself and his three children. His body was mutilated by the blasts.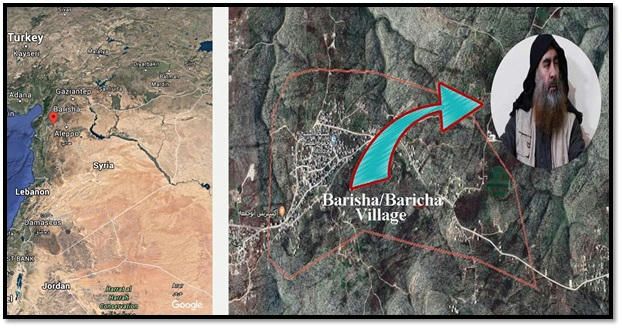 Operation Kayla Mueller :
The stealth operation that claimed the life of Islamic State leader Abu Bakr al-Baghdadi was named after 26-year-old Kayla Mueller.
She was an American who was kidnapped and killed by the extremist group in 2015.
According to U.S. officials, including President Trump, Baghdadi killed himself when he detonated a suicide belt.
Who was Baghdadi?
Abu Bakr al-Baghdadi (1971 – 2019) was the leader of the Islamic State (ISIS) militant terrorist organisation.
In 2014, the ISIS announced the establishment of a worldwide caliphate.
Al-Baghdadi was named its caliph, to be known as "Caliph Ibrahim".
He was designated by the United States Department of State as a Specially Designated Global Terrorist.
About Islamic State :
The Islamic State of Iraq and Syria also known as Daesh gained global prominence in 2014 when it drove Iraqi government forces out of the key cities in Iraq.
The group was designated terrorist organization by the United Nations as well as by many other individual countries.
It was widely known for its beheadings and other type of executions of soldiers, civilians and destruction of cultural heritage sites.
It was also committed to ethnic cleansing on an unprecedented scale in Northern Iraq.
Make Notes