Tag:GS2 || International relations || India and rest of the world || Africa
Why in news?
Prime Minister Modi met the leaders of the Caribbean Community on 25th September, 2019, in New York. The meeting focused on fighting climate change and increasing India's participation in the grouping.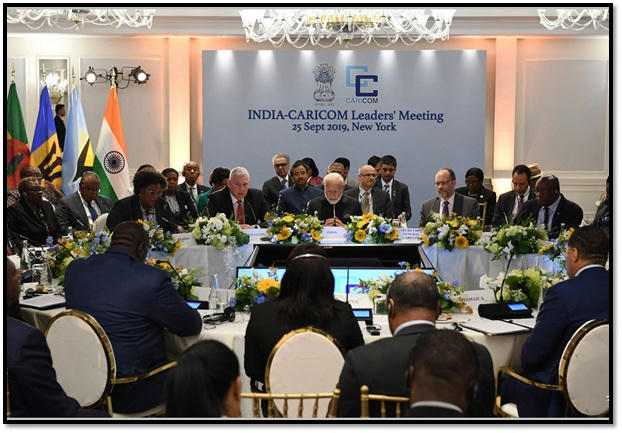 Details :
At the meeting, PM Modi announced 14 million USD grant for community development projects in the region. He also extended 150 million USD of line of credit for renewable energy, solar and climate change related projects.
Leaders and representatives of the Caribbean countries Guyana, Antigua and Barbuda, Tobago and Trinidad attended the meeting.
Modi also invited the countries to join ISA (International Solar Alliance) and Coalition for Disaster Resilient infrastructure.
Why did India initiate the summit?
Carricom economies are highly dependent on trade. They are Single Market Economies.
It means the economies allow free movement of goods, labor and services within the community. Hence, the return on investment is faster.
Caribbean is home to more than 1 million Indian diasporas. The countries are rich in oil and petroleum.
About Carricom Grouping :
Carricom is Carribean Community whose establishment was a 15-year struggle.
It was inspired by the emerging European community. After multilateral trade agreements like Central American Common Market, 1960 and Latin American Free Trade Agreement, 1960 and Andean Pact, 1969, Carricom was established in 1973.
The Carricom Grouping has 15 member states and 5 associate members. They came together to form an economic and political community.
15 members of the grouping include Bahamas, Antigua and Barbuda, Belize, Barbados, Dominica, Guyana, Grenada, Haiti, Montserrat, Jamaica, Nevis, St. Kitts, St. Vincent, St Lucia, Tobago and Trinidad. The associated members include Bermuda, Anguilla, British Virgin Islands, Turks and Cayman Islands.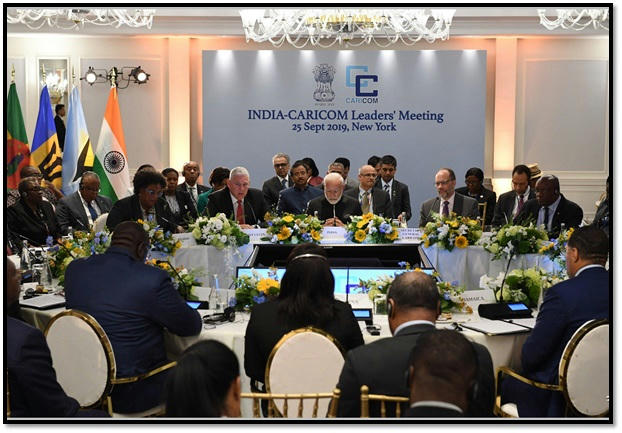 Make Notes