Tag:GS3|| Environment ||Governance: International || Environmental Organizations
Why in News?
Recently, Copenhagen, Denmark hosted the C40 cities World Mayor Summit.
About C40
C40 is a network of the world's megacities committed to addressing climate change.
It started with 40 cities and hence the name C40.
Now, It consists of 96 Cities across the world.
Objective is to fight climate change and to create healthier and sustainable future.
Six Indian cities are also members of this organization : Bengaluru, Chennai, Delhi NCT, Jaipur, Kolkata, Mumbai.
The Copenhagen Summit (9 – 12 October 2019)
The C40 World Mayors' Summit was a conference where city leaders from around the world shared ideas on green urban development, and on ways to get national governments to act on climate issues.
The Chief Minister of Delhi was denied political clearance to participate in summit in Denmark by the Ministry of External Affairs.
MEA said "Participation of Chief Minister of NCT of Delhi as a Speaker at a panel discussion was not commensurate with the level of participation from other countries."
The organisers then made arrangements for Kejriwal to speak through video conferencing.
He spoke during the session, 'Breathe deeply, city solutions for clean air', and addressed a joint press conference with the mayors of Paris, Los Angeles, Copenhagen, Portland, Lima and Barcelona
Clean Air Task Force
Delhi along with 34 other cities signed the 'C40 Clean Air Cities Declaration', pledging to implement a slew of clean air policies under the watch of a Special Task Force (STF) chaired by Chief Minister Arvind Kejriwal.
The pledge commits cities to set ambitious pollution reduction targets and implement substantive clean air policies by 2025.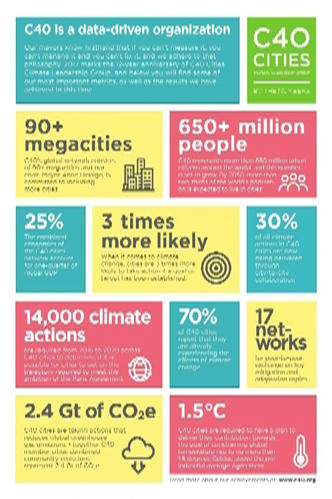 Make Notes