Tag:GS3 || Economy || External Sector || Foreign Trade
Why in news?
CII has identified 31 products such as women's apparel, drugs, and cyclic hydrocarbons that have high export potential and can make India a top exporter of these products, industry body CII.
The study has come against the backdrop of India's exports entering the negative zone after a gap of eight months in June, recording a decline of 9.71 percent to USD 25.01 billion.
Current situation of the Indian economy:
Consumption slowdown: Everything from car sales, two-wheeler sales, and tractor sales have been falling. Non-oil, non-gold, non-silver imports—another good indicator of consumer demand—have fallen over the last four months.
PSBs and NBFCs: The PSBs have been in a mess for some time now. As of 31 December 2018, the total bad loans of these banks amounted to ₹8.64 trillion (bad loans are largely loans which haven't been repaid for a period of 90 days or more).

In the last two fiscal years, the government has invested ₹2.06 trillion into these banks to recapitalize them and to keep them going.

Lagging Exports: Exports to GDP ratio in 2018-2019 stood at 12.09% of the GDP. It was just about higher than the exports to GDP ratio of 11.78% in 2004-2005.
Agriculture distress: The short-term reason for distress in agriculture has been falling food prices. Nevertheless, there is a long-term reason as well. In 2004-2005, agriculture, forestry, and fishing, as a percentage of GDP, stood at around 21%. It has since dropped to around 13.1 %.
Suggestions:
For enhancing the market promotion of the select products, the CII recommended that non-tariff barriers must be taken up with the respective governments of destination countries.
Effective marketing strategies: It also suggested facilitating effective marketing strategies by setting up centers in top international markets, product promotion, and integration of brand building initiatives with India's commercial missions.
Double-pronged approach: CII has suggested a double-pronged approach of expanding domestic production and undertaking targeted promotion in top importing nations to build exports in these items.
An export strategy assumes greater significance given a rapidly changing global trade landscape, shifting of global value chains and new free trade agreements, including mega-trade agreements.
Boosting domestic manufacturing: To encourage domestic manufacturing, the chamber called for strengthening industrial clusters with related infrastructure and port connectivity.
Why Export Are Crucial?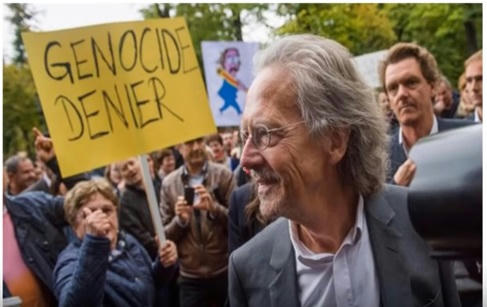 Merchandise exports as a proportion of gross domestic product for 2017-18 are the lowest since 2003-04, as the chart illustrates.
In order to sustain the GDP growth rate we have to boost the export and to achieve the target of turning India into a USD 5 trillion economy, the country will need to grow by 9 percent every year for five years continuously and raise aggregate investment rate to 38 percent of GDP.
Deal With Gdp Slump:

India's economic growth dropped to a six-and-a-half-year low of 5 percent in the April-June quarter of 2019-20 due to a sharp deceleration in the manufacturing sector and sluggish agriculture output.
The Reserve Bank had marginally lowered the GDP growth projection for 2019-20 to 6.9 percent from 7 percent projected earlier in the June policy and underlined the need for addressing growth concerns by boosting aggregate demand and export will help in improving the output.

Economic Growth: In the last five years, India's overall growth was "too much" driven by domestic demand, which resulted in double-digit growth of imports, and four to five percent growth in exports. Exports play an important role in sustaining an economy.
China's Export Slump:
Reason for China's export slump:

China's exports unexpectedly fell in August as shipments to the United States slowed sharply.
Among its major trade partners, China's August exports to the United States fell 16% year-on-year, slowing sharply from a decline of 6.5% in July.
Sluggish domestic demand was likely the main factor in the decline, along with softening global commodity prices.

Global examples: Vietnam, have been far more successful than India in attracting firms exiting China. Indeed, Vietnam's exports to the US last year have risen by more than 40%—driven largely by firms that have relocated from China.
Taking advantage of an export slump by other countries:

US-China trade war also creates the strategic possibility that India might attract firms exiting China to use India as an exporting base, thereby improving India's manufacturing base, creating jobs and further expanding its trade, especially with the US.
Opportunity for India: the scale of Chinese exports (roughly 10 times India's) implies that even small changes to some of China's less significant exports may create opportunities of significant scale for countries such as India. For instance, Chinese textiles account for nearly 20% of US textile imports, while Indian exports account for only a little over 5%. Similarly, Chinese global machinery exports amount to nearly $1.2 trillion, while India's are a paltry $27 billion. Indian machinery exports would increase by over 40%, were India to take over a mere 1% of Chinese machinery exports.
Significant of Garment exports:
Total export: In the future, India's apparel exports are expected to increase considerably. Total exports of textiles and apparel are expected to touch US$ 82 billion by 2021 with a CAGR of 12.06 percent.
Employment: It contributes about seven percent to industry output, two percent to the GDP and 15 percent to the country's total export earnings. The sector is one of the largest sources of job creation in the country, employing about 45 million people directly.
Export of other products:
The Confederation of Indian Industry (CII) has identified31 products were identified for increased focus. As per the study, the items where India has a strong footprint include women's apparel and medicaments. The ones with significant potential include cyclic hydrocarbons and furniture. Products, where capacities need to be enhanced, include telephone sets, electrical apparatus, motor cars, and motor vehicles.
Way Forward:
We can take advantage of china's export slump.
Focus on prioritization of promising industries, augmenting the flow of credit, outright exemption from GST,

the higher tax deduction for R&D,
getting an interest equalization facility to Agri exports was needed to further boost exports.

Manufacturing can be the savior: Focusing on the manufacturing sector promises to create jobs (100 million new jobs by 2025), bring foreign investment, improve industrial structures, improve R&D structures, reduce forex outflow, and increase revenue generation, which can feed progress.
Conclusion:
India can export 30 percent of its GDP, from the current performance of 10 percent. In such a scenario, focusing on manufacturing and promoting access to countries with high import requirements can build a system that can power and protect India's economy.
 References:
https://www.livemint.com/Money/HNtdQ8oOhGh1Jigk3wxFhP/Exports-as-percentage-of-GDP-lowest-in-last-fourteen-years.html
https://www.thequint.com/news/business/after-economic-slump-down-at-5-percent-gdp-what-are-the-prospects-of-recovery
https://www.cii.in/PressreleasesDetail.aspx?enc=RZVuXhxn/IGB3aMqXYUXDJfTtYNleJbQg663xzVIud0Vi8e3IhUo6V3O5PwSZGf6APN7jEWfAsLOmU755bKUAQ==
Make Notes