Tag:GS1 || Arts and culture || Culture of India || UNESCO sites in India
Why in news ?
India gets its 38th UNESCO World HERITAGE SITE as Pink City Jaipur.
With Successful inscription of Jaipur City, India has 38 world heritage sites, that include 30 Cultural properties, 7 Natural properties and 1 mixed site.
UNESCO world heritage site: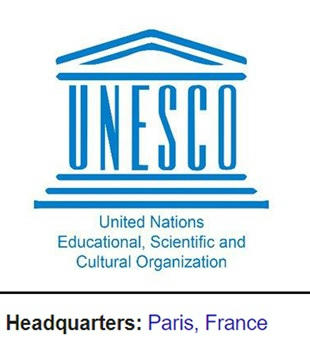 A UNESCO World Heritage Site is a place that is listed by the United Nations Educational, Scientific and Cultural Organization (UNESCO) as of special cultural or physical significance.
The list is maintained by the international World Heritage Programme administered by the UNESCO World Heritage Committee, composed of 21 UNESCO member states which are elected by the General Assembly.
Each World Heritage Site remains part of the legal territory of the state wherein the site is located and UNESCO considers it in the interest of the international community to preserve each site.
Selection of a site:
To be selected, a World Heritage Site must be an already classified landmark, unique in some respect as a geographically and historically identifiable place having special cultural or physical significance (such as an ancient ruin or historical structure, building, city, complex, desert, forest, island, lake, monument, mountain, or wilderness area). It may signify a remarkable accomplishment of humanity, and serve as evidence of our intellectual history on the planet.
Legal status of designated sites:
UNESCO designation as a World Heritage Site provides prima facie evidence that such culturally sensitive sites are legally protected pursuant to the Law of War, under the Geneva Convention, its articles, protocols and customs, together with other treaties including the Hague Convention for the Protection of Cultural Property in the Event of Armed Conflict and international law.
About Jaipur city :
Jaipur was founded in 1727 by the Rajput ruler Jai Singh II, the ruler of Amer, after whom the city is named. It was one of the earliest planned cities of modern India, designed by Vidyadhar Bhattacharya.
Why is Jaipur called the pink city? : In 1876, the Prince of Wales and Queen Victoria visited India on a tour. Since pink denotes the colorof hospitality, Maharaja Ram Singh of Jaipur painted the whole city pink in color to welcome the guests. It was then that Lord Albert exclaimed Jaipur to be a 'Pink City', and hence the name.
It is home to two UNESCO World Heritage Sites – the Jantar Mantar and the Amer Fort.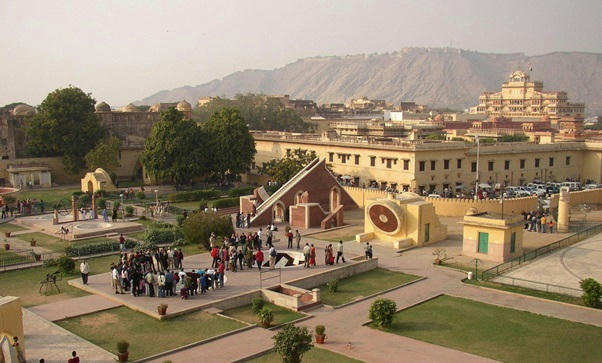 Additional references : https://youtu.be/H4ED435l0RI
Make Notes