Tag:GS3 || Science and Technology || Biotechnology || Human genome and DNA
Why in news ?
Cabinet has cleared the DNA Technology (Use and Application) Regulation Bill once again, paving the way for its reintroduction in Parliament. The Bill had been passed by Lok Sabha in January this year, but could not get the approval of Rajya Sabha. As a result, it lapsed once the tenure of the previous Lok Sabha expired last month.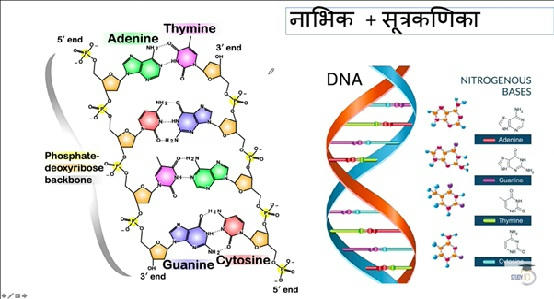 Need for the legislation and its significance:
The utility of DNA based technologies for solving crimes, and to identify missing persons, is well recognized across the world. Therefore, the new bill aims to expand the application of DNA-based forensic technologies to support and strengthen the justice delivery system of the country.
Highlights of the Bill:
As per the Bill, national and regional DNA data banks will be set up for maintaining a national database for identification of victims, suspects in cases, undertrials, missing persons and unidentified human remains.
Punishment: According to it, those leaking the DNA profile information to people or entities who are not entitled to have it, will be punished with a jail term of up to three years and a fine of up to Rs. 1 lakh. Similar, punishment has also been provided for those who seek the information on DNA profiles illegally.
Usage: As per the bill, all DNA data, including DNA profiles, DNA samples and records, will only be used for identification of the person and not for "any other purpose".
The bill's provisions will enable the cross-matching between persons who have been reported missing on the one hand and unidentified dead bodies found in various parts of the country on the other, and also for establishing the identity of victims in mass disasters.
The Bill establishes a DNA Regulatory Boardto accredit the DNA laboratories that analyse DNA samples to establish the identity of an individual.
 Benefits of the Bill:
By providing for the mandatory accreditation and regulation of DNA laboratories, the Bill seeks to ensure that with the proposed expanded use of this technology in the country.
There is also the assurance that the DNA test results are reliable and the data remain protected from misuse or abuse in terms of the privacy rights of our citizens.
DNA analysis is an extremely useful and accurate technology in ascertaining the identity of a person from his/her DNA sample, or establishing biological relationships between individuals.
A hair sample, or even bloodstains from clothes, from a scene of crime, for example, can be matched with that of a suspect, and it can, in most cases, be conclusively established whether the DNA in the sample belongs to the suspected individual. As a result, DNA technology is being increasingly relied upon in investigations of crime, identification of unidentified bodies, or in determining parentage.
It is expected that the expanded use of DNA technology would result not only in speedier justice delivery but also in increased conviction rates, which at present is only around 30% (NCRB Statistics for 2016).
Concerns:
Prone to misuse : Information from DNA samples can reveal not just how a person looks, or what their eye colour or skin colour is, but also more intrusive information like their allergies, or susceptibility to diseases. As a result, there is a greater risk of information from DNA analysis getting misused.
Sometimes, DNA data recovered from a crime scene may not be enough to produce a correct match for the algorithms.
Data storage issues are also involved.
DNA technology is very expensive.
Make Notes