Tag:GS3 || Science and Technology || Space || Space missions
Why in news ?
Tiangong-2, a manned Chinese space station, was destroyed upon its controlled re-entry into the Earth's atmosphere over the Pacific Ocean on July 19.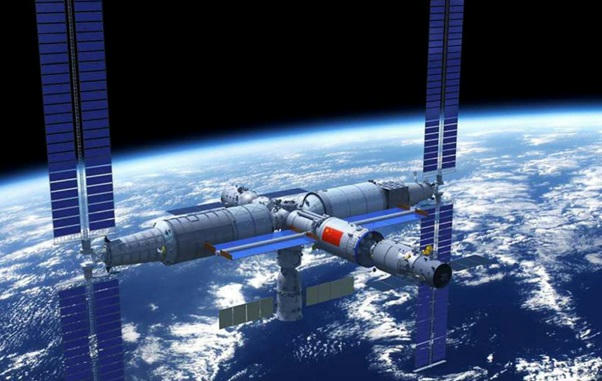 Details :
Tiangong-2 was launched on September 15, 2016 and, in late 2016, hosted two Chinese astronauts for 30 days in what was China's longest manned space mission so far.
China had never intended this space lab to be a permanent post in space. Tiangong-2 was retired from service after it had completed its experiments in space.
Most of Tiangong-2 burnt up in the atmosphere, and the remaining debris fell near Point Nemo, the most remote location on Earth.
The recently decommissioned space lab followed the Tiangong-1, China's first space station, which crashed into the southern Pacific Ocean in April 2018.
About International Space Station :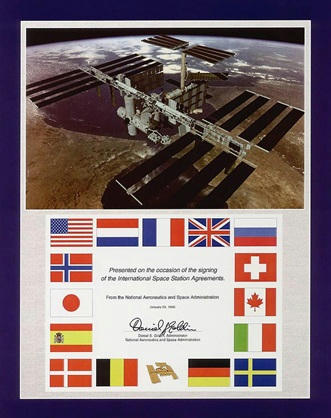 The International Space Station (ISS) is a space station, or a habitable artificial satellite, in low Earth orbit.
It is collaboration between the United States, Russia, Canada, Europe and Japan.
The ISS is the largest human-made body in low Earth orbit and can often be seen with the naked eye from Earth.
The ISS serves as a microgravity and space environment research laboratory in which crew members conduct experiments in biology, human biology, physics, astronomy, meteorology, and other fields.
The station is suited for the testing of spacecraft systems and equipment required for missions to the Moon and Mars.
About Point Nemo: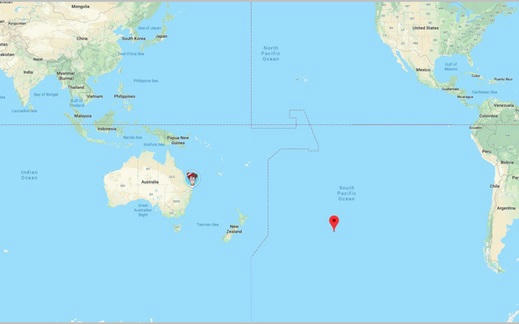 Point Nemo, or "ocean point of inaccessibility," is a region in the South Pacific that is the loneliest place on the planet.
It is used as a graveyard for controlled re-entries and a place where space junk can be dropped safely.
Point Nemo, named after the submarine captain in Jules Verne's classic science fiction novel 20,000 Leagues Under The Sea, is about 2,688 kilometers from the nearest land – Pitcairn Islands – which lies to the north of this point. Also, Motu Nui — one of the Easter Islands — lies to the northeast and Maher Island, part of Antarctica, to the south.
The region is safe to land all kinds of waste because there is also not much life in the water here. Coincidentally, it is also biologically not very diverse. So it gets used as a dumping ground — 'space graveyard' would be a more polite term — mainly for cargo spacecraft.
Make Notes