Relevance
GS 2 || International Relations || India & Rest of the World || Europe
Why in news?
The first time in ten years that the country was visited by a prime minister from Norway, but it was one of the largest delegations from Norway ever to visit India.
An analysis of the 2019 Norway PM visist
Prime Minister Solberg delivered the inaugural address at the Raisina Dialogue and inaugurated the India-Norway Business Summit.
Raisina Dialogue 2019 – the theme of the Dialogue is "A World Reorder: New Geometries; Fluid Partnerships; Uncertain Outcomes"
A Memorandum of Understanding (MoU) on India-Norway Ocean Dialogue was signed and a joint task force for the blue economy was established.
Both countries agreed to collaborate in achieving the global Sustainable Development Goals (SDG) and to work together in tackling the threat of climate change.
Both countries emphasized the need for the reform of the United Nations including the UN Security Council. Norway agreed that India is a strong candidate for a permanent seat in a reformed Security Council.
India – Norway relations
India Norway Bilateral Trade – which currently stands at USD 1.2 billion.
The trade between the two countries has increase a lot in the coming years.
Norway supports India in the quest to have a permanent seat in a reformed Security Council.
Norway supported India's application for membership of the Nuclear Suppliers' Group (NSG).
Both countries agreed for the early finalization of the Comprehensive Convention on International Terrorism (CCIT).
Norway has supported India's membership to export control regimes the Missile Technology Control Regime (MTCR), the Wassenaar Arrangement (WA) and the Australia Group (AG).
Norway's Government Pension Fund Global has made a portfolio investment of about $12 billion in India.
Three Arctic Missions from India have so far visited Norway, in 2007, 2008 and 2009. India's Polar Research Station "Himadri" is located at NyAlesund, Spitsbergen Island, Norway.
About European free trade association
The European Free Trade Association (EFTA) is a regional trade organization and free trade area consisting of four European states: Iceland, Liechtenstein, Norway, and Switzerland.
India and the European Free Trade Association (EFTA) countries (Switzerland, Norway, Iceland and Liechtenstein) are working on the nuts and bolts of the pact, officially dubbed as the Trade and Economic Partnership Agreement (TEPA). 
About Norway
Norway is a founding member of the United Nations, NATO, the European Free Trade Association, the Council of Europe, the Antarctic Treaty, and the Nordic Council; a member of the European Economic Area, the WTO, and the OECD; and a part of the Schengen Area.
For 13 consecutive years, Norway has been ranked highest in standard of living, life expectancy, and education.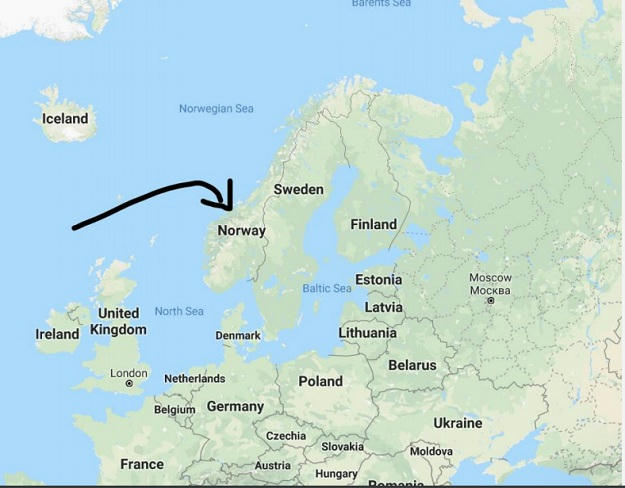 Additional information – what is a blue economy ?
According to the World Bank, the blue economy is the "sustainable use of ocean resources for economic growth, improved livelihoods, and jobs while preserving the health of ocean ecosystem."
Make Notes