Relevance
GS2 || International Relations || Indian Foreign Policy || Soft Power
Why in news?
The fourth edition of the Raisina Dialogue, India's flagship annual conference on geopolitics and geo-economics, titled 'World Reorder', was recently held in New Delhi.
The theme of the 2019 dialogue
"A World Reorder: New Geometries; Fluid Partnerships; Uncertain Outcomes"
About the Raisina Dialogue
The dialogue is named after Raisina Hill, which is the seat of the Government of India, as well as the RashtrapatiBhavan.
This is an annual geo-political event, organised by the Ministry of External Affairs and Observer Research Foundation (ORF).
It is designed to explore prospects and opportunities for Asian integration as well as Asia's integration with the larger world. It is predicated on India's vital role in the Indian Ocean Region and how India along with its partners can build a stable regional and world order.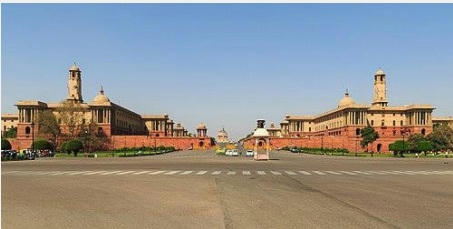 "Fair Value for Innovation"
The United States Chamber of Commerce's Global Innovation Policy Center (GIPC) launched a new innovation initiative at the Raisina Dialogue in New Delhi.
The initiative, titled "Fair Value for Innovation", would enable breakthrough innovation, and explore how policymakers can harness innovation capital in India and around the globe through research, advocacy, partnerships, and programs.
Participants
The conference is a multi-stakeholder, cross-sectoral meeting involving policy and decision-makers, including but not limited to Foreign, Defence and Finance Ministers of different countries, high-level government officials and policy practitioners, leading personalities from business and industry, and members of the strategic community, media and academia.
Additional information – Significance of the event
The Raisina Dialogue was born in 2016, in the belief that the Asian century that the world was talking about was not about any exclusive geographical region.
It was rather about the engagement of global actors with Asia and of Asia with the world.
So this dialogue took birth as a platform, where the old and the new could work together, to discover their connections, their inter-dependence.
Make Notes