Relevance
GS2 || International Relations || India & it's Neighbours || Pakistan
Why in news?
The provincial Khyber Pakhtunkhwa government in northwest Pakistan has declared the ancient Hindu religious site of PanjTirath in Peshawar as national heritage.
The government also announced a fine of up to Rs 2 million and five years' imprisonment for anyone found guilty of damaging the historic site.
Details
The announcement was made under the K-P Antiquities Act of 2016. Moreover, the provincial government also announced a fine of Rs. 2 million fine(10 Lakh Indian Rupees) , as well as, a five-year jail sentence for anyone found guilty of damaging the historic site.
The site holds religious significance to local Hindus who believe that King Pandu from the Mahabharata, a Hindu mythological epic, bathed in the pools and worshipped under the date palm trees for two days.
History of the sites
It was during the reign of the Afghan Durrani dynasty in 1747 that the site got damaged. However, it was restored by local Hindus in 1834. (during the sikh empire).
The Khyber Pakhtunkhwa government has been asked by the archaeology directorate to clear the site of encroachment and permit archaeologists to do the preservation work.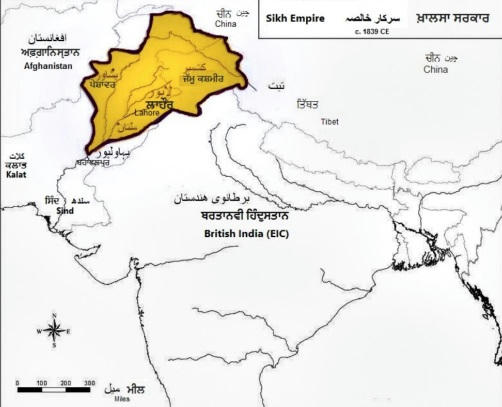 Hinduism in Pakistan
Hindus comprise approximately 1.92% of Pakistan's population. However, around 5,000 Hindus migrate from Pakistan to India every year. – Statement in Pakistan's national assembly Hindu girl abductions have been a major reasons behind this. Other than that minorities face discrimination in Pakistan
Pakistan recent steps
Khyber Pakhtunkhwa (KP) has decided to restore and preserve historical Buddhist and British sites in the tribal areas. Pakistan government plans to promote religious tourism in Elum Valley revered by both Hindus and Buddhists.
Elum valley and its significance
Elum Valley is located between the Swat and Buner districts in the province,Elum Valley has been a site of divinity and pilgrimage for both the Hindu and the Buddhist communities. According to Hindu belief, Lord Ram spent time meditating there during his 14 years of exile, while Buddhists believe it to be the site where a previous incarnation of Lord Buddha gave up his life.
Why is Pakistan doing this ?
Pakistan desperately wants to change its image globally because, "Secretary of State Mike Pompeo added Pakistan to the U.S. list of "countries of particular concern" regarding protection for people to worship according to their beliefs. It was previously on a special watch list. The downgrade would expose Pakistan to potential American sanctions, but Pompeo waived those penalties, citing U.S. national interests."
For Pakistan Tourism Revenue – According to the World Travel and Tourism Council (WTTC), last year, revenue from tourism contributed around $19.4 billion to Pakistan's economy and made up 6.9pc of gross domestic product. The WTTC expects that amount to rise to $36.1 billion within a decade.
Make Notes