Relevance
Prelims bits || Reports & Indices
Why in news?
NITI Ayog has recently released SDG (Sustainable Development Goals) Index, 2018 which demarcates the improvement made by states of India, released on Baseline Report 2018.
SDG Index
In Sept, 2018, NITI Ayog developed SDG in collaboration with the UN to assess how efficiently those goals have been achieved by the states.
There are 17 SDGs proposed by the UN, while NITI Ayog has adopted 13 out of them, leaving goal 12, 13, 14 and 17.
India has scored 57 in achieving the SDG in the whole world.
Toppers in the Index
Himachal Pradesh and Kerala are the best performing states while Chandigarh is the UT acing in this index.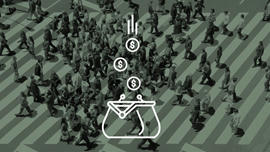 Analysis of States' Performance
Assam, Bihar and Uttar Pradesh have performed poorly in this ranking.
Removal of Poverty and Inequality
Kerala – Good healthcare, good in achieving hunger, reducing gender quality and giving quality education
Himachal Pradesh – Providing clean water and sanitation, reducing inequality and preserving mountain ecosystems.
Chandigarh – Providing clean water and sanitation and also providing quality education.
Toppers in Various Performances
Poverty Reduction – Tamil Nadu is best performer in this
Quality Education – Kerala
Facilitating Good Healthcare and Well-being – Kerala and Tamil Nadu have topped in it together
Gender Equality – Sikkim, Andaman & Nicobar Islands and Chandigarh have performed good in this.
Summary Notes
Grass-root-level changes – There should be a participatory approach by the several stakeholders within the states.
Competition – among different states, key factor in achieving SDGs. Cooperative Competitive Federalism
Index – tool for various recommendations e.g. Finance Commission can use it for various recommendations to the union government
Population – India has 17% population of the world, If the nation progress in achieving SDGs, it will propel all the growth inclusively
Prelims bits –
Sustainable Development Goals
Born at the United Nations Conference on Sustainable Development in Rio de Janeiro in 2012.
There are 17 goals, adopted by the UN. All 17 Goals interconnect, meaning success in one affects success for others.
Objective was to produce a set of universal goals that meet the urgent environmental, political and economic challenges facing our world.
The SDGs coincided with another historic agreement reached in 2015 at the COP21 Paris Climate Conference. Together with the Sendai Framework for Disaster Risk Reduction, signed in Japan in March 2015.
Replaced the Millennium Development Goals (MDGs), started in 2000 to tackle the indignity of poverty. The MDGs established measurable, universally-agreed objectives for tackling extreme poverty and hunger, preventing deadly diseases, and expanding primary education to all children, among other development priorities.
Key MDG achievements

More than 1 billion people have been lifted out of extreme poverty (since 1990)
Child mortality dropped by more than half (since 1990)
The number of out of school children has dropped by more than half (since 1990)
HIV/AIDS infections fell by almost 40 percent (since 2000)
Make Notes