Relevance
GS3 || Science and technology || Defence missions
Why in news?
India has tested a new indigenous air-launched missile called NGARM, which is designed to destroy a variety of surveillance and radar targets on the ground after being fired from a Sukhoi-30MKI fighter.
Features of NGARM
This new-generation anti-radiation missile (NGARM), with a strike range of around 100-km, is the first indigenous air-to-ground missile to be developed by the DRDO.
The state-of-the-art high speed missile is first-of-its-kind in the country's arsenal. It can be launched over a wide range of altitudes. Picking up signals or radiation emitted from the radars or tracking networks from a certain distance, the missile can destroy communication systems.
Radars, tracking apparatuses and other communication facilities of enemies are the first targets during wars. A sensor on the tip of NGARM will pick up radio frequencies and destroy these facilities. The system will give a boost to the armed forces, the scientist said.
The entire missile is being developed indigenously, including the seeker.
The missile picks up the radiation or signals of radars and communication facilities and homes on to the targets to destroy them.
What are anti-radiation missiles?
They have nothing to do at all with "nuclear" radiation.It is referring to electromagnetic radiation, such as light and radio waves. Specifically in this case, the radio waves from a radar unit.
It is primarily used to shut down and destroy the radar systems used to guide SAM missiles against aircraft. Rather than destroy every individual launcher, if you take out the radar system used by the site, the missiles cannot fire.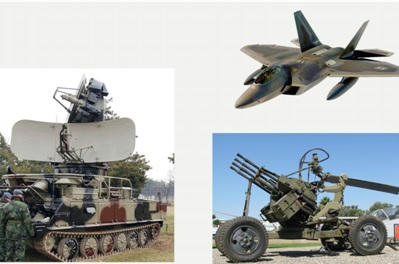 Make Notes