Relevance
GS 3 || Economy || Infrastructure || Power
Why in news?
Jamrani dam project – conceptualized in 1970s–to be built on (Gaula River) the Gola River. The project on the outskirts of Haldwani city
 Details
It will Benefit Uttarakhand and Uttar Pradesh.
The proposed dam on the Gola River will be used for supply of drinking water and irrigation by the two neighbouring states.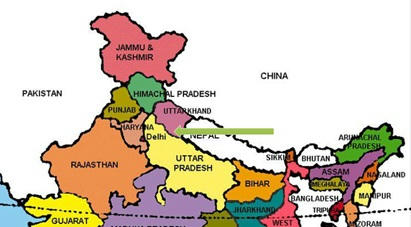 Issues and problems
Uttarakhand is hoping that the long-delayed project is declared a national project so that the Centre will bear the cost and the state will not have to spend money, which is difficult to manage as the state is already cash-strapped.
When the project was conceptualized, it was estimated to cost ₹400 crore.
The estimated cost of the project was revised to₹ 2300 crore in 2015, which has now increased to ₹2,800 crore.
The major construction cost, however, will have to be borne by the Uttar Pradesh government as it will get the major share of water for irrigation.
The proposed dam will be providing water to Haldwani and Nainital districts of Uttarakhand and will also meet the water needs of Bijnor and Rampur districts in Uttar Pradesh.
 Additional information – About gaula river
It originates in the Sattal lakes of Uttarakhand state, and flows south past Kathgodam, Haldwani, Kichha and Shahi, finally joining the Ramganga River about 15 km (9.3 mi) northwest of Bareilly in Uttar Pradesh, Ramganga in turn is a tributary of the river Ganges. The river is also known by the name, Kichha, in its lower course.
Make Notes