Relevance
GS2 || International Relations || India & it's Neighbours || Myanmar
Why in news?
India after Chabahar Port in Iran is all set to take over operations of Myanmar's Sittwe Port that will enable to counter-balance China's BRI in the Indo-Pacific region.
Sittwe port: why is it important?
The construction of Sittwe Port is part of the Kaladan multi-modal transit transport project and its aim is to build a multi-modal sea, river and road transport corridor for shipment of cargo from the eastern ports of India to Myanmar through Sittwe port as well as to north-eastern part of India via Myanmar.
The approved construction cost of Sittwe Port and Inland Water Terminals at Sittwe and Paletwa is Rs. 517.29 crore.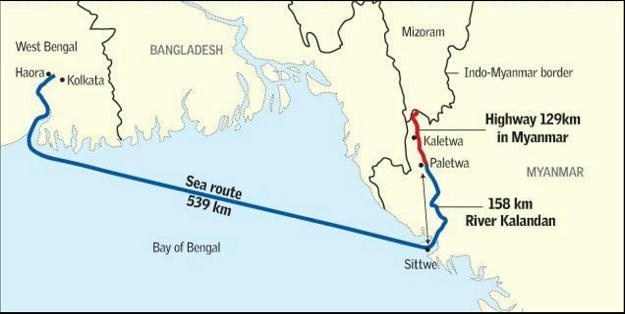 Challenges
The route of the project around Paletwa and along the Kaladanriver is troubled with Chin conflict, Rohingya conflict and militant groups such as Arakan Army and ArakanRohingya Salvation Army (ARSA).
Among these the ARSA, created by Pakistan's Lashkar-e-Toiba and has links with Jamaat-ul-Mujahideen in Bangladesh and the Indian Mujahideen in India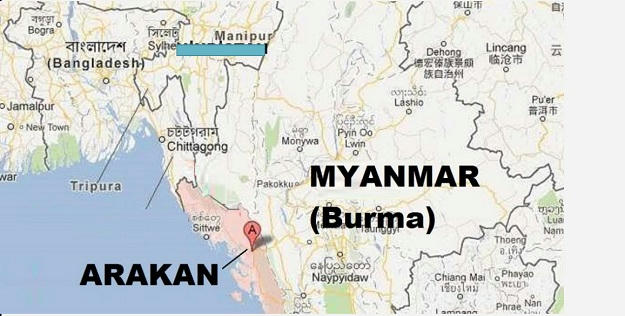 Kaladan multi-modal transit transport project
This project will reduce distance from Kolkata to Mizoram by approximately 1000 km and cut travelling time to 3-4 days for transport of goods.
It will provide alternative to current route from North East to Kolkata port via chicken neck which faces heavy traffic and transportation of cargo via this route takes many days to reach port.
Other projects
India-Myanmar-Thailand Trilateral Highway can be connected with Kaladan multimodal project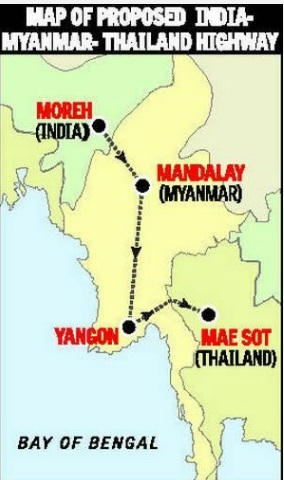 Opportunities for india
India's total trade with the ASEAN countries in 2017-18 was $81.33 billion, which is 10.57% of India's overall trade.
The value of exports was $ 34.20 billion and imports were $ 47.13 billion.
As per the Chinese Ministry of Commerce data, China's exports to ASEAN countries touched $279.1 billion in 2017, while imports stood at $235.7 billion.
With the completion of the trilateral highway, the Indian Government expects a big jump in commercial activities and linkages with South-East Asia in the next decade.
Additional information – India Myanmar relations
India shares a long land border of over 1600 Km with Myanmar as well as a maritime boundary in the Bay of Bengal. Four north-eastern states viz. Arunachal Pradesh, Nagaland, Manipur and Mizoram share boundary with Myanmar.
These geo-strategic realities encompass our broader interests in the Indian Ocean region. Both countries share a heritage of religious, linguistic and ethnic ties.
Further, Myanmar is the only ASEAN country adjoining India and, therefore, our gateway to South East Asia with which we are seeking greater economic integration through India's 'Look East' and now 'Act East' Policy.
Business opportunities that emerge from a surging economy in Myanmar also provide new vistas for engagement.
Make Notes