Relevance
GS2 || International Relations || International Politics || Africa & it's Issues
Why in news?
Gabon has foiled an attempted military coup, killing two suspected plotters and capturing seven others just hours after they took over state radio in a bid to end 50 years of rule by President Ali Bongo's family.
Who is ali bongo, president of gabon?
Since independence in 1960, Gabon has had only three presidents including a father and son from the Bongo family who between them have held power for more than five decades.
Controversy
In 2014, Ali Bongo is plunged into a controversy triggered by a French journalist's claim that his birth certificate is forged and he is originally Nigerian, adopted by Omar Bongo during the Biafra war in the late 1960s.
Vigorously denied, the scandal is used by Mr Bongo's opponents to dispute his eligibility for office, with the constitution requiring presidential candidates to have been born in Gabon.
The dispute leads to several legal proceedings in France and Gabon.
Before the August 2016 presidential election, the opposition again uses it — in vain — to call for the invalidation of Ali Bongo's candidacy.
The Coup
The African Union and France strongly condemned the attempted coup and warned against any "unconstitutional" change of power in Gabon."The African Union strongly condemns the coup attempt this morning in Gabon," the head of the African Union Commission, Moussa Faki Mahamat, said on Twitter. "I reaffirm the AU's rejection of all anti-constitutional change."
Gabon's dependence on oil economy
Gabon depended on timber and manganese until oil was discovered offshore in the early 1970s.
The oil sector now accounts for 50% of GDP and 80% of exports. Although there have been recent offshore finds Gabon's oil revenues have given it a per capita GDP(Nominal) of more than $7,000, unusually high for the region.
Africa – the continent of Coup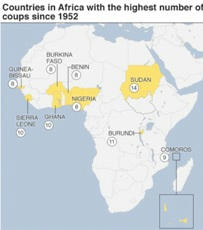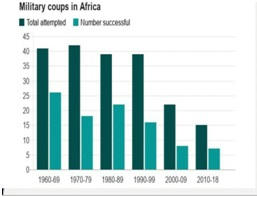 Additional information – About gabon
Gabon is located on the west coast of Africa and borders the Republic of Congo, Cameroon and Equatorial Guinea.
The country's population is just over two million and is home to many national parks, such as the famed Loango National Park.
Its capital city is Libreville, home to some 700,000 people, and is where the military have mobilised to overthrow the current government.
The country has been independent of its former colonial masters France since 1960.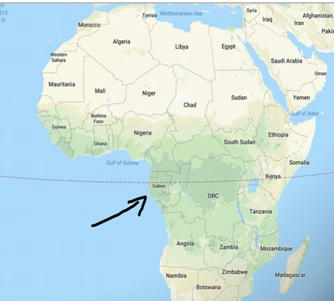 what is coup ?
A coup d'état, also known simply as a coup, is an illegal and overt seizure of a state by the military or other elites within the state apparatus
Make Notes