Relevance
GS2 || International Relations || Indian Foreign Policy || Indian Diaspora
Why in news?
Speaking about the welfare of overseas Indians at the inauguration of the 15th Pravasi Bharatiya Divas here, Prime Minister Narendra Modi said passport and visa rules have been simplified and e-visa has made it much easier for them to travel.
What is e-passport
A biometric passport (also known as an e-passport, ePassport, or a digital passport) is a traditional passport that has an embedded electronic microprocessor chip which contains biometric information that can be used to authenticate the identity of the passport holder.
The chip holds the same information that is printed on the passport's data page: the holder's name, date of birth, and other biographic information. In some countries, including Germany, ePassports include two fingerprints as well.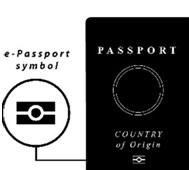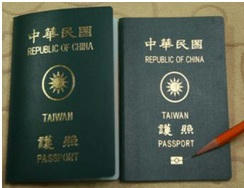 Why e-passport
ePassports are designed to increase security, making it more difficult to change data recorded on a passport and therefore limiting the chance of fraud.
In addition, all e-Passports issued by Visa Waiver Program countries and the United States have security features to prevent the unauthorized reading or "skimming" of data stored on the e-Passport chip.
Currently, 96 countries are issuing e-passports and this number will only increase.
About india's passport
According to the Henley Passport Index, which periodically measures the access each country's travel document affords, India jumped two positions from 81st in 2018 to 79th this year.
Afghanistan, Pakistan and Nepal ranked further low at 104, 102 and 94 respectively.
Japan retained its top spot as the world's most travel-friendly passport
About the 15th pravasi bharatiya divas
Its theme will be "Role of Indian Diaspora in building a New India"
Pravasi Bharatiya Divas is celebrated every year in India on 9 January.
The day also commemorates return of father of nation Mahatma Gandhi from South Africa in Mumbai (then Bombay) on January 9, 1915.
The day is celebrated to mark contribution of overseas Indian community to the development of India.
Prime Minister of Mauritius, Pravind Jugnauth will be the chief guest.
Additional information – Types of Passports currently issued :
Following are the different types of passports issued to different categories of people:
Official Passport–It has a jacket of white colour and issued to government officials.
Diplomatic Passport-It has a jacket of maroon colour and is issued to Indian diplomats and top rank officials (joint secretary and above).
Regular Passport-Barring above two categories all Indian citizens are issued navy blue passports. The blue passport has two categories – one that requires emigration check and one that does not.
Make Notes