Relevance
GS2 || International relations || India and rest of the world || Latin America
Why in news ?
Venezuela Wants India to Buy Its Oil Using Rupee, Not US Dollar
Economic crisis in venezuela :
From the beginning of the crisis to 2017, more than 2.3 million Venezuelans have left the country.
Venezuela led the world in murder rates, with 90 per 100,000 people killed in 2015 (compared to 5.35 per 100,000 in the US or 1.68 per 100,000 in Canada) making it one of the most violent countries in the world.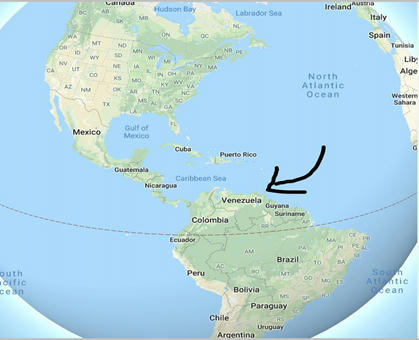 U.S. sanctions on venezuela :
Squeezed by US sanctions that began on January 28, Venezuela has turned to India to sell its crude.
The US sanctions are designed to cut off President Nicolas Maduro's access to oil revenues that have helped him stay in power.
India venezuela :
India has been Venezuela's second-largest customer after the United States.
Before the sanctions, PDVSA shipped over 500,000 bpd to the US, followed by India at more than 300,000 bpd.
Venezuela was selling more than 300,000 bpd to Indian buyers, and would like to "double that amount".
Reliance is among PDVSA's main cash-paying customers.
This is how india's crude oil import basket for april to nov 2018 looked :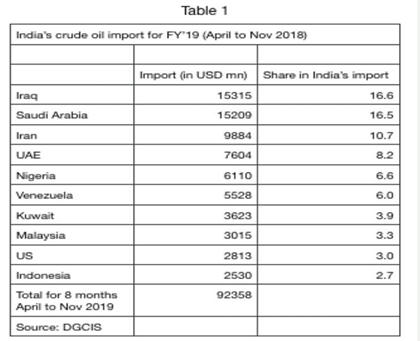 Advantages for india :
Venezuela is open to barter payment arrangements with India as it seeks workarounds to U.S. sanctions imposed in late January, Venezuelan Oil Minister Manuel Quevedo said.
India would save billions of dollars.
Risk of india U.S tensions :
America's tough-talking National Security Adviser John Bolton has warned countries, including India, against buying Venezuelan oil, saying nations and firms that support the embattled President Nicolas Maduro's "theft" will "not be forgotten".
Make Notes