Relevance
GS3 || Economy || Infrastructure || Transportation
Why in news ?
Prime Minister Narendra Modi will on February 24 lay the foundation stone of the country's longest LPG pipeline that will cater to cooking fuel needs of a fourth of the country's population, said Petroleum Minister Dharmendra Pradhan.
 About the project :
State-owned Indian Oil Corporation (IOC) is laying an LPG pipeline from Gujarat coast to Gorakhpur in eastern Uttar Pradesh to cater to growing demand for cooking gas in the country.
IOC plans to import LPG at Kandla in Gujarat and move it through the 1,987-kilometre pipeline to Gorakhpur via Ahmedabad (in Gujarat), Ujjain, Bhopal (in Madhya Pradesh), Kanpur, Allahabad, Varanasi and Lucknow (in Uttar Pradesh).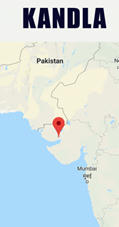 Cost of project – Rs 9,000 crore
The pipeline will carry 3.75 million tonne per annum of LPG.
LPG will be fed into the pipeline at Kandla port as well as IOC's Koyali refinery in Gujarat. (Gujarat Refinery)
Import of LPG :
India has overtaken Japan as the world's second-largest liquefied petroleum gas (LPG) importer, based on IHS Waterborne's data for 2017.
In 2017, India is estimated to have imported 11.9 million tonnes, up 17% from 2016. This compares with Japan's imports of 9.9 million tonnes in 2017, a decrease from 10.7 million tonnes in 2016.
China remains the largest importer at 17 million tonnes, up from 15.9 million tonnes in 2016, having taken the top spot in 2015.
Boost for LPG consumption :
Indian Prime Minister Narendra Modi's ambitious social welfare project Pradhan Mantri UjjwalaYojana (PMUY) has been behind the increase in LPG consumption.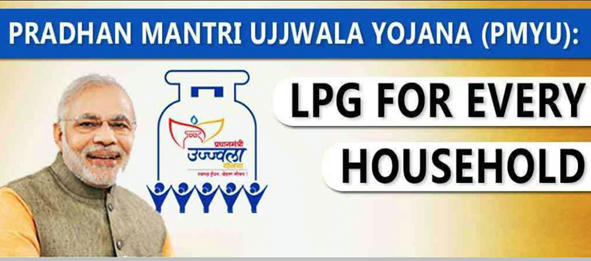 PMUY gives free LPG supply to India's poorest households, as part of the government's plan to substitute wood and biomass as cooking fuels.
About Gujarat refinery :
Following the conclusion of the Indo-Soviet Treaty of Friendship and Cooperation in February 1961, a site for the establishment of a 2 million metric ton per annum (mmtpa) oil refinery was selected on 17 April 1961.
Soviet and Indian engineers signed a contract in October 1961 for the preparation of the project. Prime Minister Jawaharlal Nehru laid the foundation stone of the refinery on 10 May 1963.
Important facts for Prelims – other pipelines in india :
GAIL currently operates a 1,415-km line from Jamnagar in Gujarat to Loni near here. The line carries 2.5 million tonne of LPG annually.
GAIL also has a 623-km Vizag-Secunderabad pipeline.IOC also has a 274-km pipeline from Panipat in Haryana to Jalandhar.
Make Notes