Relevance
GS 2 || International Relations  ||India & it's Neighbours   ||Indian Ocean Geopolitics
Why in news ? :
India has signed the ascension agreement to the Trans Regional Maritime Network (T-RMN). The multilateral construct comprises of 30 countries and is steered by Italy
About the Trans Regional Maritime Network :
The network facilitates information exchange on the movement of commercial traffic on the high seas.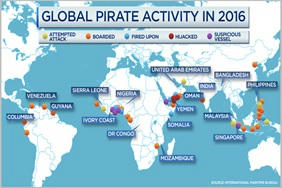 The information is available primarily through the Automatic Identification System (AIS) fitted on merchant ships with more than 300 gross registered tonnage as mandated by the International Maritime Organisation.
The AIS information comprises name, MMSI number, position, course, speed, last port visited, destination and so on. This information can be picked up through various AIS sensors including coastal AIS chains and satellite based receivers.
Significance:
Such multilateral agreements are necessitated due to the large traffic in the Indian Ocean which cannot be entirely monitored by any one nation.
This is a significant move as it will help the Indian Navy keep a watch over the vast Indian Ocean and boost maritime security of the country. India is part of several such agreements, which help the nations to coordinate and share information to keep tabs on suspicious activities and illegal trade across the oceans.
Steps taken to guard India's  interests
The Information Fusion Centre (IFC) for the Indian Ocean Region (IOR) is established with the vision of strengthening maritime security in the region by building a common coherent maritime situation picture and acting as a maritime information hub for the region.
The IFC has been established at the Navy's Information Management and Analysis Centre (IMAC) in Gurugram.
IMAC is the single point centre linking all the coastal radar chains to generate a seamless real-time picture of the nearly 7,500-km coastline.
Prelims bits : What is White Shipping Agreement?
White Shipping Agreement (WSA) is an information network protocol that allows the navies of two countries to exchange information about ships in their oceanic territories. Ships would be classified into white (commercial ships), grey (military vessels), and black (illegal vessels).
India already has bilateral White Shipping Agreements with 36 countries.
Make Notes