Tag:GS3 || Economy || Industries || Industrial policy
Why in news ?
More than 80,000 workers of the 41 ordnance factories across the country are on strike, protesting against the proposed restructuring of the Ordnance Factory Board (OFB). These factories manufacture weapons, ammunition, explosives and other equipment like armoured vehicles for the defence forces as well as foreign clients. Production at all these has come to a halt.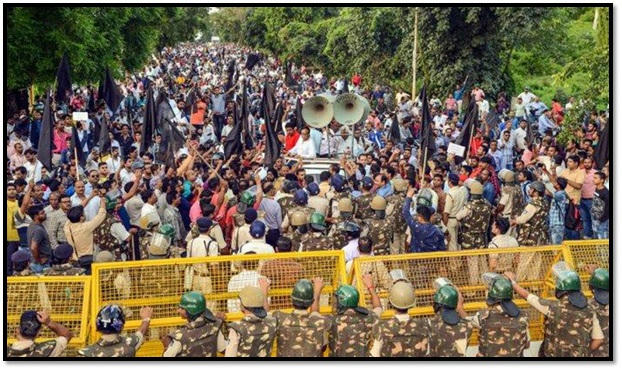 About Indian ordnance factories :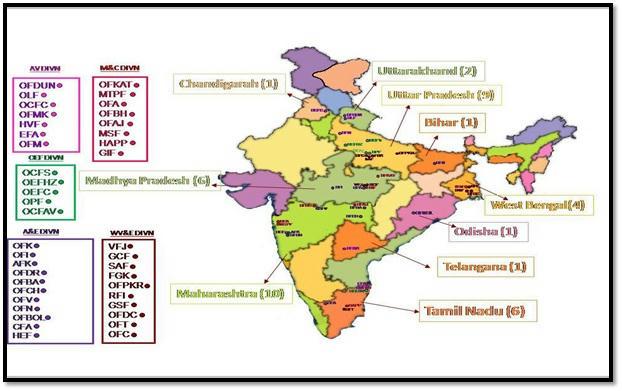 OFB consisting of the Indian Ordnance Factories functions under the Department of Defence Production of Ministry of Defence, GOI.
It comprises 41 Ordnance Factories.
Corporate headquarter– Ordnance Factory Board, Kolkata.
It is a Oldest organization (1712) run by the GOI.
It is engaged in research, development, production, testing, marketing and logistics of defence related products.
Total workforce of about 84,000.
OFB is the 37th largest defence equipment manufacturer in the world & 2nd largest in Asia.
Played key role in founding of research and industrial organisations like ISRO, DRDO, BDL, BEML, SAIL, etc.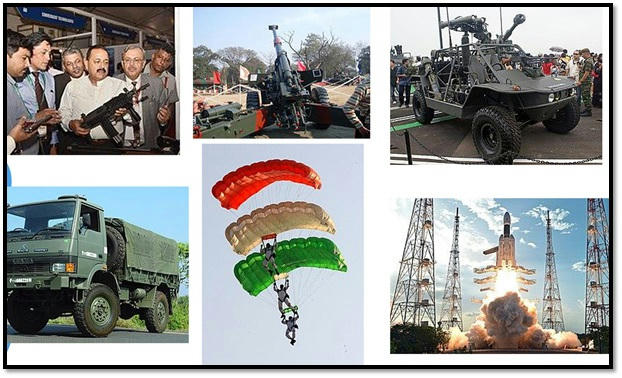 What is the issue?
Workers are protesting against the proposed restructuring of the OFB.
OFB is currently a department under the Defence Ministry.
The government plans to convert it into one or more corporate entities fully owned by the government, like the other public sector units. (BHEL, SAIL).
Corporatisation of ordnance factories was listed as one of the 167 "transformative ideas" to be implemented in the first 100 days of the Modi government's 2nd term.
Committees recommendation on this issues :
3 expert committees had suggested such a move—
T K S Nair Committee (2000)
Vijay Kelkar Committee on Defence Reforms (2005)
Raman Puri Committee (2015) — had suggested such a move.
4th committee headed by Lt Gen D B Shekatkar, recommended regular performance audits of all ordnance units.
Need for Corporatisation :
The present set-up is inconsistent with modern age requirements.
Being an arm of the government, the OFB and its factories cannot retain profits. Hence it is difficult to compete with rivals in the private sector.
Corporatisation will provide operational freedom and flexibility to the OFB & bring OFB at par with other PSUs.
Concerns raised by employees of ordnance factories :
Employees fear that corporatisation is a step towards privatization.
This may lead to job losses.
Corporate entity would not be able to survive the unique market environment of defence products.
Fluctuations in orders, long gaps between orders, uneconomical order quantity.
Make Notes