Relevance
GS2 || Internatinal relations || International organization || UN
Why in news ?
The United Nations owes India $38 million, the highest it has to pay to any country, for peacekeeping operations as of March 2019, UN Secretary General Antonio Guterres has said as he voiced concern over the world body's deteriorating financial health.
United nations is out of cash :
The UN had a positive cash balance of USD 412 million at the end of 2010 but it finished 2018 with a negative cash balance of USD 323 million a decrease of USD 735 million in an eight-year period.
Caused primarily by the delayed contributions of member states to the regular budget.
According to the UN, 112 out of 193 member states have so far paid their share of the core budget.
The countries that have so far failed to pay include the US, Argentina, Syria, Venezuela and Belarus.
About UN peacekeeping :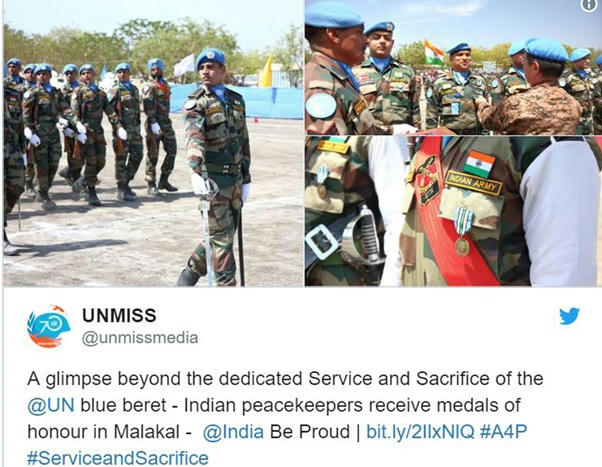 UN Peacekeeping helps countries navigate the difficult path from conflict to peace.
The United Nations Charter gives the United Nations Security Council the power and responsibility to take collective action to maintain international peace and security.
As of 30 June 2018, there are 104,680 people serving in UN peacekeeping operations (90,454 uniformed, 12,932 civilian, and 1,294 volunteers).
India is one of the top troop contributing countries to UN peacekeeping missions. More than 2,00,000 military and police have served over the past 70 years and 168 Indian military personnel have lost their lives under the UN flag.
India is the second largest contributor of peacekeepers to UNMISS with more than 2,400 military and police personnel currently deployed the mission.
Make Notes