Relevance
GS1 || Arts and culture || Visual Arts || Architecture
Why in news ?
A massive fire consumed Notre-Dame Cathedral, gutting the roof of the Paris' landmark and stunning France and the world, but fire-fighters managed to save the shell of the stone structure and its two main bell towers from collapse.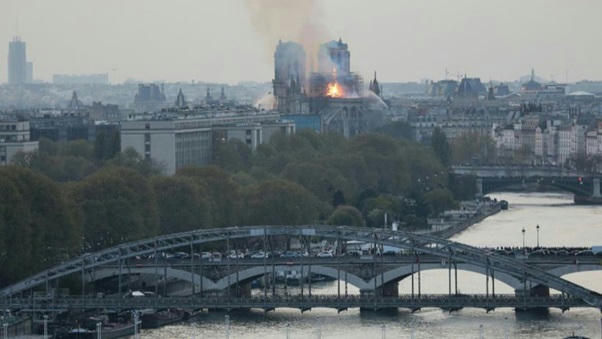 What is Notre-Dame Cathedral?
It is a French Gothic cathedral whose construction began at the end of the 12th century— generally ascribed the date 1163—and lasted more than two centuries to 1345. The iconic cathedral has been deeply enmeshed in Paris's history since construction.
It sits on the Ile de la Cite, an island in the River Seine and marks the very centre of Paris.
It is a UNESCO World Heritage site that attracts millions of tourists every year.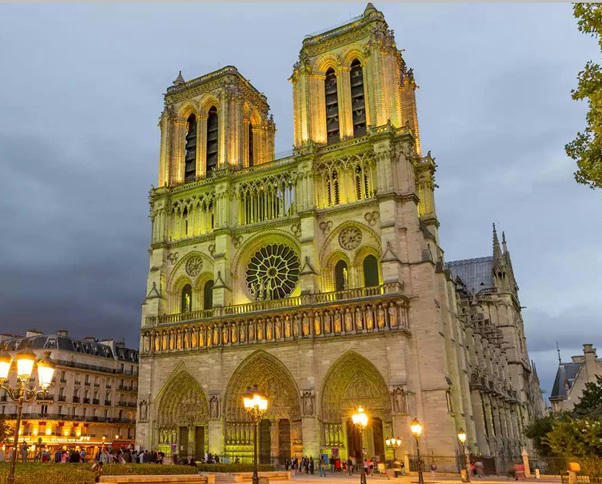 When was notre-dame built?
The cathedral was built on a small island called the Île de la Cité, in the middle of the Seine.
Construction began in 1163, during the reign of King Louis VII, and was completed in 1345.
It is considered a jewel of medieval Gothic architecture.
Why is it a Paris landmark?
It was in Notre-Dame that Napoleon Bonaparte crowned himself emperor of France.
Its massive tenor bell announced the liberation of the city from Nazi control on August 24, 1944, ending the dark years under German rule in World War II.
Twenty-six years later it hosted the funeral of Charles de Gaulle, a rare honour for the leader who steered France's resistance during the war.
For French Catholics it has particular resonance, as the resting place of the crown of thorns believed to have been placed on Jesus' head before his crucifixion.
What is the difference between a church and a cathedral?
There are four main categories of Christian places of worship chapel, church, basilica and cathedral.
The cathedral is a much larger place of worship than a church and is run by a bishop.
Additional references : https://youtu.be/WPDthi27V40
Make Notes