Relevance
GS3 || Science and technology || Space || Space mission
Why in news ?
Two of India's neighbours, Sri Lanka and Nepal, have marked their entry in to space with the launch of their first ever satellites from the Mid-Atlantic Regional Spaceport at NASA's Wallops Flight Facility on Virginia's East Shore, United States.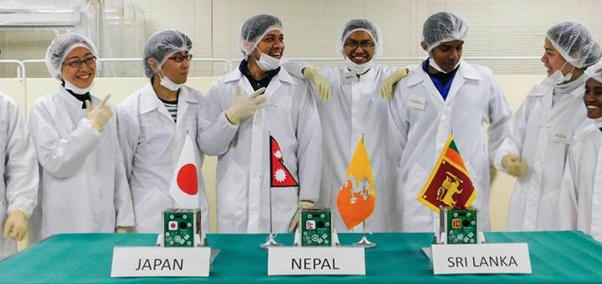 Details :
Sri Lanka's Raavana-1 satellite weighs around 1.05 kg while Nepal's first satellite, Nepali1, weighs around 1.3 kg.
The two nano-satellites will be used to send images of geographical areas of their respective countries from 400 km away while orbiting the earth.
NepaliSat-1 will collect information about the country's topography and Earths magnetic field.
The satellite is equipped with a 5MP camera to capture Nepal's topography and a magnetometer to collect data related to the Earth's magnetic field.
The satellite was developed by two Nepalis Abhas Maskey and Hariram Shrestha at Japan's Kyushu Institute of Technology.
Make Notes