Relevance
GS 2 || International Relations || India & Rest of the World || USA
Why in news ?
WikiLeaks founder Julian Assange was convicted by a London court of breaking bail terms of 2012.
What is the case all about?
Julian Assange is the head of the anti-secrecy website WikiLeaks.
Assange made international headlines in early 2010 when WikiLeaks published a classified U.S. military video.
It showed a 2007 attack by Apache helicopters in Baghdad that killed a dozen people, including two Reuters news staff.
Assange was facing charges related to theft of classified information from government computers, conspiring with former U.S. Army intelligence officer Chelsea Manning.
In 2012, authorities from Sweden wanted to question him as part of a sexual assault investigation.
To avoid being extradited to Sweden, Mr. Assange took refuge in Ecuador's London embassy in June 2012.
Sweden dropped that investigation in 2017, but Mr. Assange broke the rules of his original bail (2012) in London.
Eventually, he had eluded authorities in the U.S. and the U.K. for nearly 7 years, to escape arrest.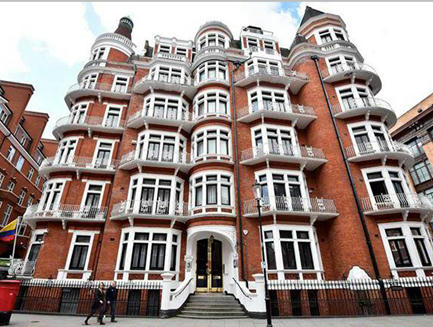 Now, Ecuador President Lenin Moreno withdrew his country's grant of asylum to Mr. Assange that was on for 7 years.
Ecuador had earlier limited Mr. Assange's Internet access.
Asylum was withdrawn after repeated violations to international conventions and daily-life protocols by Assange.
Assange was thus arrested by British police and carried out of the Ecuadorean embassy, paving the way for his possible extradition to the U.S.
Why is the arrest disputed?
His arrest has renewed a global debate on balancing between freedom of expression (or the right to information) and national security concerns.
What is wikileaks known for?
An international non-profit organisation that publishes secret information, news leaks, and classified media provided by anonymous sources.
In April 2010, WikiLeaks released the Collateral Murder footage from the 12 July 2007 Baghdad airstrike in which Iraqi journalists were among those killed.
Other releases in 2010 included the Afghan War Diary and the "Iraq War Logs".
In 2016, WikiLeaks published emails that purportedly came from campaign staffers for US presidential candidate Hillary Clinton, as well as the text of paid speeches she made to employees of Goldman Sachs.
Additional references : https://youtu.be/YYFghMsVIPI
Make Notes