Relevance
GS 3 || Science and technology || Defence || Military Technology
Why in news ?
The Indian Army has received its first batch of Dhanush artillery guns.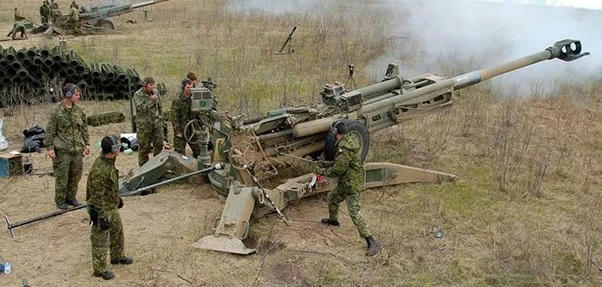 Details :
The guns, deemed the 'Desi Bofors', will form part of a trio of artillery weapons, along with the K9 Vajra and the Advanced Towed Artillery Gun System (ATAGS), that will be manufactured in the country.
The gun, which has a calibre of 155x45mm, is the first ever indigenous artillery gun of this calibre, is classified as 'medium artillery'.
Dhanush has been designed and developed by the Ordnance Factory Board at the Gun Carriage Factory at Jabalpur based on the Bofors drawings.
The Dhanush has the maximum effective range of 38 km.
The gun is the outcome of design documents running into over 12,000 pages, which were given to India as part of the first phase of Transfer of Technology (ToT) under the Bofors gun deal inked in the late 1980s.
With longer ranges and integrated target acquisition capabilities, the ability to target Pakistani posts, bases and terrorist camps in greater depth would exist.
Additional references : https://youtu.be/l11NFARJpUY
Make Notes