Relevance
GS 2 || International Relations || India & Rest of the World || Africa
Why in news ?
After years of simmering dissent and recent massive protests, Algerian strongman Abdelaziz Bouteflika resigned from power, bringing an end to his 20-year rule over the North African nation.
Why in news ?
Despite the historic development, Algeria continues to be rocked by a renewed wave of protests, this time targeting the interim government that has replaced Bouteflika.
Bouteflika rise to power :
In 1999, when the country was going through a civil war, Mr. Bouteflika won the presidency, with support from the military.
He resolved the civil conflict in Algeria and built a strong welfare state funded by revenues from oil and gas exports.
These measures bolstered his popularity and helped him stabilize his regime.
Issues with Presidency :
However, Bouteflika Presidency was also known for a ruthless administrative style that denied several basic freedom to people.
The presidential election was hardly free and fair.
But the resentment was gradually rising, particularly amid increasing economic woes following the 2014 crash in oil prices.
The oil and gas sector has been the backbone of the country's economy accounting for about 20% of the GDP, and 85% of exports.
The fall in commodity prices hit the economy hard. The economic growth slowed from 4% in 2014 to 1.6% in 2017. Youth unemployment stood at 29%.
Concern for europe :
Crude oil, natural gas and other petroleum products constitute about 95 percent of Algeria's export economy. Italy, Spain and France comprise three of Algeria's top four export destinations.
Refugee crisis is also a concern for Europe.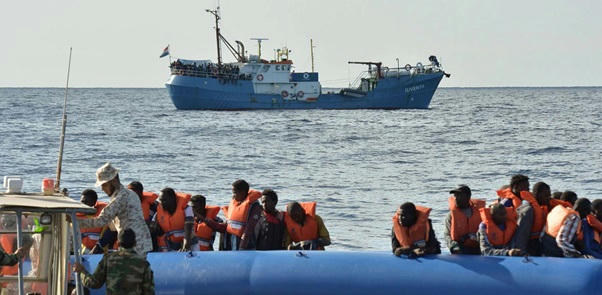 Who will benefit? Iran :
The radical Islamic movement, led by Iran, is very strong in Egypt, Algeria, Libya and Ethiopia.
Last May, Morocco accused Iran of using Hezbollah to deliver weapons to an Algerian-backed militant group fighting against Morocco in the Western Sahara.
Make Notes